Park Talk: Big Weekend Big Success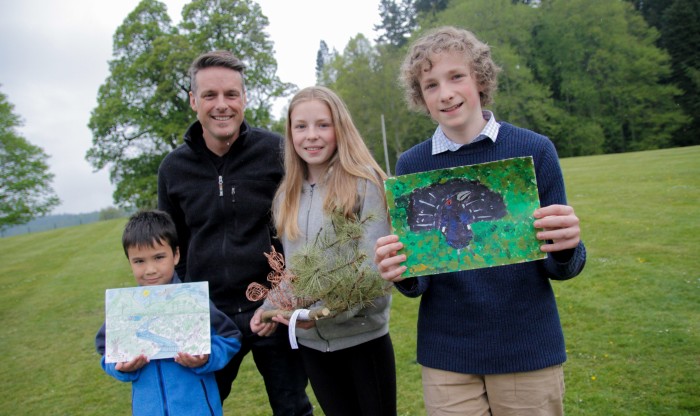 By Peter Argyle, CNPA Convener
One of the absolute highlights of the National Park year for me is the Cairngorms Nature Big Weekend which took place last month. From the numbers attending the events held over the weekend, it is clear it is becoming an annual highlight to more and more people as well.
I was very fortunate to be able to attend one of the launch events for the weekend. A capacity crowd came along to Boat of Garten Community Hall to hear award-winning nature and conservation photographer Peter Cairns talk about 'SCOTLAND: The Big Picture'. His presentation was accompanied by some of the most stunning wildlife photographs and was also very thought-provoking, leading to some excellent debate in the panel session afterwards. It was probably the first time I have been urged to 'think like a mountain'.
The discussion ranged over a number of important conservation issues, including woodland expansion, deer management as well as questions around native and non-native tree species, lynx and beavers. The discussion was chaired by Dr Deborah Long from Dundee University with an interesting panel of guests.
Nick Baker is also a great supporter of the Cairngorms Nature Big Weekend and we were pleased to welcome him to three events this year. We were delighted he agreed to judge the Schools Art Competition – always a mission fraught with risk – in the spectacular surroundings of the Blair Castle ball room at Blair Atholl. Nick spent time with the youngsters, answering questions and talking about wildlife and nature.
A number of estates across the National Park opened their doors to visitors in a series of 'behind the scenes' events that were well attended by folk interesting in understanding more about land management and the working of estates.
A group visiting a local farm arrived just in time to see a pair of lambs being born but generally people commented that the events opened their eyes to the opportunities for seeing wildlife on their doorstep. And indeed, I had a fine view of a pair of ospreys that very afternoon.
All in all over 50 events were held over the weekend and initial figures suggest that more than 1500 people attended them, a figure that demonstrates the growing popularity of the Cairngorms Nature Big Weekend.
As always these events do not organise themselves and I would like to thank all those involved in pulling the programme together and promoting it so effectively, including ranger services, community groups, estates and land managers, businesses across the National Park and CNPA staff.
Which leads me on to the growing number of opportunities for volunteering in the National Park. The CNPA has been developing Volunteer Cairngorms with a website which details all the opportunities available. We are also developing a scheme for Volunteer Rangers to work alongside rangers and site-based staff in the National Park. This is a really good way to become more involved in conservation and visitor issues. If you are interested in volunteering then go along to the Volunteering Cairngorms event in Boat of Garten 17th June.