Park Talk: Construction & Consultations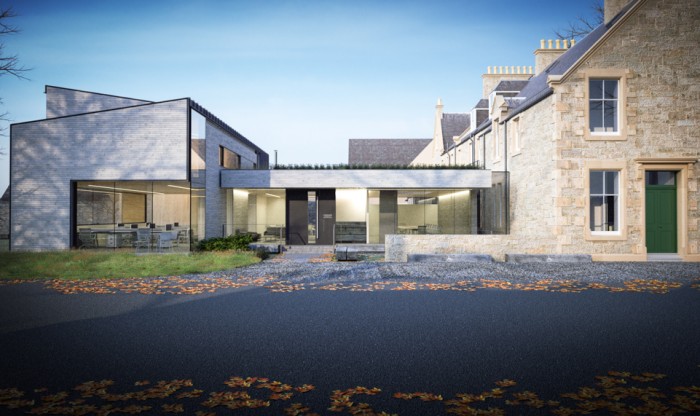 By CNPA Convener, Peter Argyle
The move from Autumn to Winter can be gradual or sudden. This year it has been towards the 'sudden' end of the scale, with snow in the hills already and some most effective frosts. It is to be hoped that these early signs translate into a ski-able winter and if it is possible to arrange for snowfall on the hills and slopes but not on the roads then so much the better.
The decision taken a few years ago to relocate our Planning staff to Grantown was not hugely popular in Ballater but was the right thing to do. It has led to much greater efficiency and effectiveness as well as avoiding the need to send large files electronically via sometimes less than brilliant broadband.
But I wrote about broadband last month; funny how it keeps cropping up.
Moving our excellent planning team did mean that space within our Grantown office became that little bit tighter and resulted in discussions with our landlords and the Scottish Government over a possible extension to the building.
I am delighted that the contract went to a local builder and am very pleased with the progress that has been made; it is very visible to anyone in down-town Grantown. Everything is currently on track to meet the expected completion date of July 2018.
Importantly once completed it will not only result in a much better environment for our staff and visitors but it will also deliver improved access for people with disabilities.
It means that the CNPA presence in Grantown will be maintained into the future. The extension is being undertaken for by our landlords, the Seafield Estate and the only capital funding from the public sector will be for furniture and internal fitting out.
There are a couple of important consultations either underway or about to start which I hope folk will consider. All public bodies in Scotland are required to prepare a Gaelic Language Plan; our second plan is currently out for consultation and describes how the CNPA will use and develop Gaelic in its everyday work.
Everyone with an interest in this important area of our culture and language should get involved. The consultation runs until 15th December and details can be found on the CNPA website and in libraries.
The second consultation starts on Friday 17th November and will run through to March. We are seeking views on the CNPA's Main Issues Report (MIR) for the next Local Development Plan. This may sound just a little bit dry but it is a very important piece of work, one that will effect the way development happens through the Park.
The MIR is the first step in preparing a Local Development Plan and is a vital opportunity for everyone to have their say on what they see as important for their community and for the Park. I would urge everyone to have a look at the MIR and respond to it over the next few months.