Park Talk: Goodbye 2020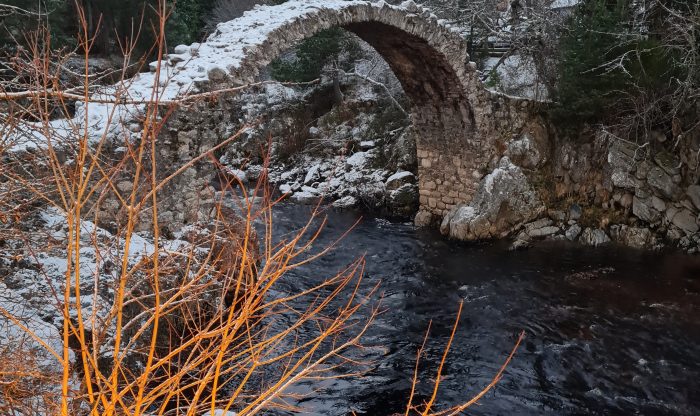 By CNPA Convener, Xander McDade
We've made it to the end of 2020, and what a year it has turned out to be! The Covid-19 pandemic has had an impact all across the country – economically, physically and socially.
In March children stopped going to school, home offices were set up overnight and non-essential businesses closed their doors while the essential ones faced the challenge of how to keep staff and customers safe. I don't think many of us thought we would still be working from home and living under various restriction levels as the end of 2020 approached.
Covid-19 has challenged us all but it has brought out the best in people too, like CNPA staff shopping for those shielding or our volunteer rangers supporting the visitor management effort in the summer when we "opened up" for business again.
Interestingly, this global pandemic brought about a welcome reduction in emissions with the decrease in travel and we saw an increase in people being active outdoors. With the climate emergency at the top of our agenda for 2020, less emissions was a welcome advantage of coronavirus, albeit a negative for those involved in travel and tourism. While, the Cairngorms National Park gained new visitors – which is a positive for our local economy – is there a problem with some of the solutions we seek to tackle the climate emergency? Like encouraging people to holiday abroad less, and thus impacting on the travel industry?
It's all going to take some very creative thinking when it comes to tackling the climate emergency but here in the Cairngorms National Park we are well placed to find some of these solutions in nature such as riparian planting or peatland restoration. Whatever the solution, it must be sustainable.
The definition of sustainability is – "meeting our own needs without compromising the ability of future generations to meet theirs". We need to ensure that we are balancing   environmental sustainability with the needs of the people who live, work and visit the Park.
We need better, affordable public transport and better paths to support active travel so people can walk or cycle within and around communities. We also need to work with – and listen to – estates, forestry businesses, farmers and crofters to ensure we have their interests represented along with the rest of the business community. It is all a matter of balance. We need to have sustainable, environmental solutions that also support local businesses to achieve a fairer, greener economy.
We are going to be paying for the cost of fighting Covid-19 for a long time and some businesses – big and small – will not survive. It is our role at the CNPA to work with partners to come up with solutions that deliver on the ground and that add prosperity and confidence. This is a massive challenge but by working in partnership we can achieve much.
Finally, may I take the opportunity to wish you all very merry and safe Christmas and a better 2021.