Park Talk: Taking a look at land reform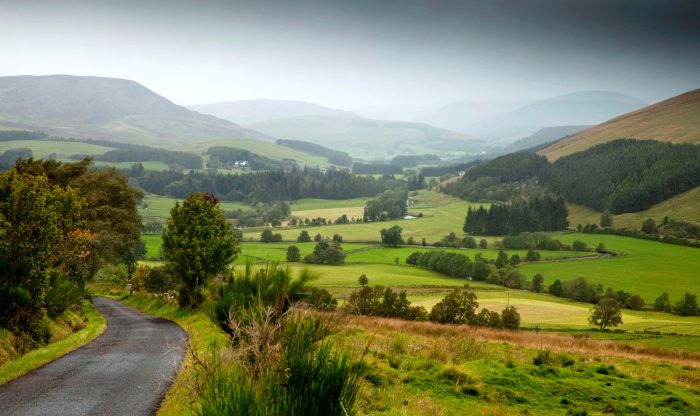 By Grant Moir, Chief Executive of the Cairngorms National Park Authority.
Land Reform in Scotland has been a recurring debate at a national level in Scotland with Acts passed in 2003 and 2016 by the Scottish Parliament. These Acts covered issues like the right to responsible access, the community right to buy, the Land Rights and Responsibilities Statement and the setting up of the Scottish Land Commission.
The Scottish Government has a consultation out now that has a number of proposals. These include: strengthening the Land Rights and Responsibilities Statement; introducing compulsory management plans for all large estates; ensuring public interest is considered on transfers of large-scale landholdings; introducing new requirements to access public funding for land-based activity; introducing a new Land Use Tenancy; modernising small landholders legislation and increasing transparency in relation to land ownership and land use.
These proposals are significant both for how land managers operate and how communities are involved with the use of land around them.
The new Cairngorms National Park Partnership Plan (NPPP4) will be officially by Lorna Slater, the Scottish Government Minister for Green Skills, Circular Economy and Biodiversity on 23rd August – the NPPP4 sets out the long-term objectives for managing this special place. The Park Authority will be considering the land reform consultation and looking at how it can help to deliver the objectives set out in the new Park Plan for Nature, People and Place.
Land reform has been one of the big debates in Scotland over the past 20 years. It is important that all those with an interest in how land is used and managed contribute their thoughts to the consultation.
This is especially the case with the changes we are seeing in how land in Scotland is managed with owners looking at the potential to sequester carbon and to revenue streams from mechanisms like the peatland or woodland carbon code. Who benefits from carbon markets is a key consideration and there is a need to ensure that local communities do benefit from this growing market.
Land reform is often described as a process not and end point and this consultation is another part in that ongoing journey.
The consultation can be found here.