Time for a Wee Walk in the Big Park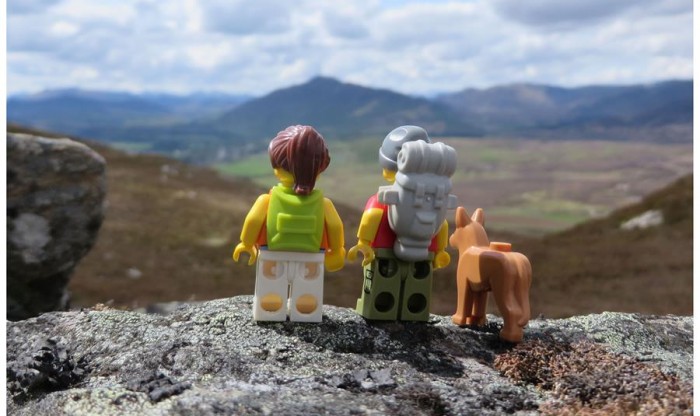 It's not too late to register your Wee Walk for the first ever Cairngorms National Park Wee Walks Week – and you could be a 'Selfie Star'!
The Cairngorms National Park is the UK's largest National Park and has some of the best small walks in the country – so from 5th to 11th September we're celebrating our brilliant variety of short strolls by encouraging as many people to get out there and enjoy a walk with friends, colleagues or neighbours. You can go anytime day or night during that week, all we ask is that you register your walk on the Cairngorms National Park Authority (CNPA) website so we get an idea of how many of you have been enjoying a Wee Walk in the Big Park.
But if you don't fancy organising your own Wee Walk, it could be the perfect opportunity for you to try a Ranger-guided walk or try out one of the Park's 32 Health Walks. You will find more information on both of these options on the CNPA website.
Wee walks are a great way to get outdoors – they are fun, free and help you to feel great. A wee walk can be as short as you like, but usually under four miles on good paths and gentle slopes. You don't need special equipment so it's easy to head out on your own or with others. Just 30 minutes walking a day is enough to make a significant difference to a person's health and it is medically proven that people who do regular physical activity have a 30 per cent lower risk of early death and a huge reduction in the probability of getting certain diseases.
Initiated by the CNPA through its Active Cairngorms campaign, the idea behind Wee Walks Week is to remind people of the health benefits of being active daily.
David Clyne, the CNPA's Recreation & Access Manager explained: "Wee Walks Week is about encouraging people to make a point of getting out for a walk during that week, 5th-11th September. For example, the CNPA's monthly staff meeting on the 6th will be a wee walk through Anagach Woods instead sitting round the meeting table.
"We hope lots of groups – whether its friends, schools, colleagues, etc – will get involved and we want photographic evidence! We're looking for the best Week Walks Week selfie and would like people to upload their photos to Twitter using #WeeWalks and by tagging @CNPactive. Alternatively, email them direct to us [email protected]. There will be a small prize for the best one!"
For ideas on where to walk or to sign the Wee Walk pledge, please go to the CNPA website.