Traffic Management – Glen Muick and Linn of Dee, 17/18 April 2021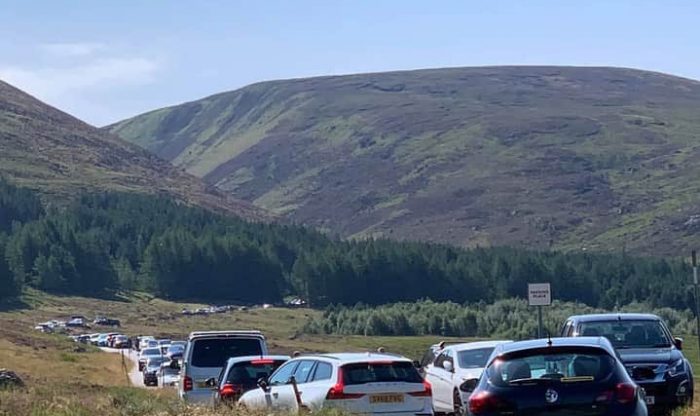 This weekend, on Saturday 17 and Sunday 18 April, traffic management will be in place at Linn of Dee and Glen Muick once the car parks have become full. Once they are full, no entry signs will be in place and staffed, and cars will be allowed entry on a one in, one out basis. This will be managed by Balmoral Estate and NTS Mar Lodge Staff.
This system has been put in place to ensure that the single track roads do not get overloaded with parked cars, which may cause safety issues. Please plan ahead and have a Plan B – check out our Community Paths and Trails web page to find alternative places to walk in the Park. Information on businesses can be found at VisitCairngorms.
Rangers will also be out and about across the Park to provide information and help visitors.
Please #RespectProtectEnjoy the Cairngorms National Park.
#CairngormsTogether