Cairngorms farmer wins RSPB Award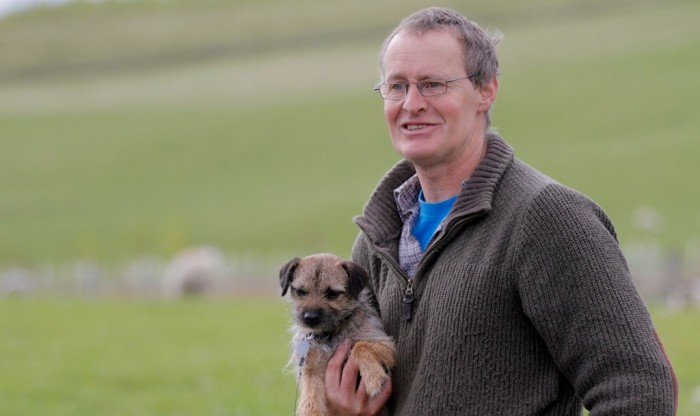 Jim Simmons of Ruthven Farm, Tomintoul is celebrating after a successful night at the Nature of Scotland Awards.
Held on Thursday night (23 November) in Edinburgh, he won the Food and Farming category having impressed the judging panel with his responsible approach in caring for biodiversity whilst running a commercial farm.
Growing up in the Norfolk countryside Jim had noticed the decline in many of the farmland bird species which were a familiar part of his childhood, much of it attributed to changes in farming practices. The main purpose behind his approach was to play his part in the reversal of wildlife decline and act as an advocate for wildlife friendly farming.
Jim created habitats on the farm which had the dual role of benefitting conservation and the commercial farm business.  He has successfully established woodlands, which provide shelter and help reduce water run-off, rich meadows with hedgerows and wetlands which benefit waders as well as providing water for livestock and natural flood management.
Pete Mayhew, Cairngorms National Park Authority's Director of Conservation and Visitor Experience said: " Ruthven Farm is a fantastic example of how to farm productively and benefit wildlife. It is a joy to stand on the hillside and look down on Jim's farm and its rich mosaic of habitats while listening to the calls of lapwing, curlew, redshank and skylark.  I am delighted that his work has been recognised nationally with this well-deserved award."
Jim Simmons said: "I am honoured to win this award, the way we farm is a four pronged approach, we start with a favourable habitat, we have a farm management plan, but crucially we have the support of the Crown Estate and benefit from the wider sporting management of the estate. I am a firm believer that our success comes from all these four elements working in partnership."
In 2016 Jim won the Cairngorms Nature Farm Award for his outstanding contribution to biodiversity and habitat management, he is a fantastic advocate of farming for biodiversity and is regularly called upon to talk to other farm managers and hosts farm tours to inspire others to do the same.