Grantown-on-Spey Community Paths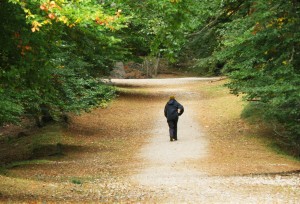 The trails in Grantown will take you through natural ancient woodland with Scots Pine, Birch, Rowan, Willow, Aspen and Bird Cherry, as well as shrubs of Hazel and Juniper. From the viewpoint you can see the entire Cairngorms Range.
With 8 different trails to take you through the Beachen and Anagach Woods, the mix of trails is perfect for those who have 3 hours to explore or those who only have half an hour. The Beachen Woods will take you up high to see some of the most spectacular panoramas of the Cairngorms, while Anagach is network of relatively flat forest paths that wind through some of the most impressive woodland in the UK.
The Grantown-on-Spey Paths leaflet gives you details on all 8 walks including maps and further information about the area.
Walking trails
Outdoor Activities
Bike trails
Scenic spots
Castles & Culture
Nature Reserves
Family Attractions
Visitor Information
Ranger Bases