Our Natural Treasures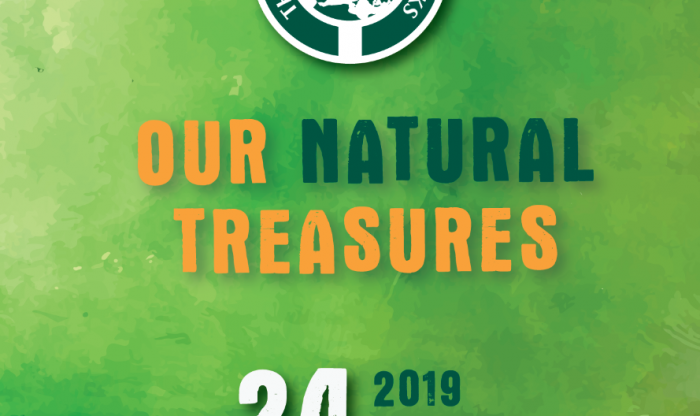 "The European Day of Parks is a commemorative day for Protected Areas across Europe that was launched in 1999 by the EUROPARC Federation to celebrate Protected Areas throughout Europe.
In 2019 Europe's Protected Areas sent out a call to us all to reconnect with nature and highlight the natural treasures that make our Park's so special and so this year we celebrate Our Natural Treasures as part of European Day of Parks. We celebrate the amazing landscapes, incredible species and unique habitats that we are protecting across Europe.
Here in the Cairngorms National Park we celebrate our natural treasures and point you to some great opportunities to get out and explore and be creative in our National Park.
A Cairngorms Call
Inbreeding is a real issue for species on the brink of extinction, including our endangered capercaillie. Around 1,000 capercaillie are left in the UK and almost all of them live in the Cairngorms National Park. Females move around to avoid inbreeding, but what happens when she can't find unrelated love? Things could well be going genetically pear-shaped.
Cue an army of feather spotters!
From gamekeepers to rangers, wildlife guides and stalkers, they've all responded to a rally cry from the Cairngorms Capercaillie Project. They've been carefully collecting and posting in capercaillie feathers. Once we can't see the desk for feathers we'll send them off for analysis to find out the genetic health of capercaillie in the Park. The answer to this question will help us all learn what else we can do to help save our capercaillie from extinction.
Find out more on the Cairngorms Capercaillie Project website.
The Cairngorms Through the Seasons
Walk along the tracks from the farmland and go into the pine woodlands. Keep heading uphill, past the ancient granny pines and junipers. Slowly the deep green pines give way to the feathery birch. As you work your way uphill the birch thins. Stop here and look back, you'll see the great vista of Strathspey around you. You have already travelled through the lower layers of this landscape; river, pasture, pine forest and then birch woodland.
Above you is the heather moorland, rounded hills of deep peat soils. They are brown for much of the year, like the grouse that live there, but as the heather leaves open the green slowly seeps up the hillside during June and then bursts into purple in August. Higher still are the mountains. They frame the strath in their granite cliffs and screes. In summer they are bare rock and low wind cut vegetation, an arduous but rewarding walk.
In winter they are transformed into wild snowfields where only the mountain hare and ptarmigan thrive.  Your path takes upwards to these, to the top of the Cairngorms. From this point you see across mountain heartland of Scotland. Then it is only the wide sky above you.
Clinging to life in the Cairngorms
High altitude montane willow woodland is an incredibly rare and fragile habitat now mainly confined to inaccessible mountain ledges. You would be forgiven for not realising it exists at all as it has almost disappeared in Scotland, but some of the best examples can still be found here in the Cairngorms National Park.  Birch, pine and juniper can also commonly be found growing at altitudes of up to 1000m.  A great example of this is Creag Fhiaclach, where the stunted and twisted upper edge of the Caledonian forest still remains.
In recent years, survey work has been carried out to map the montane willows so that we can protect what is left and in time help them to recover. This montane woodland conservation and restoration work is now being undertaken by a number of landowners in the National Park including Wildland Ltd, RSPB, Scottish Natural Heritage and Scottish Forestry (Cairngorms Connect) and on Mar Lodge Estate by the National trust for Scotland.
For more information on Cairngorms Connect and their projects please visit: http://cairngormsconnect.org.uk/projects
Get Creative in the Cairngorms
Do you work with the land in the Cairngorms National Park?
Farmer, forester, keeper, stalker, ghillie, outdoor instructor, wildlife guide, ecologist, path builder, or something else? Then we know you have deep experience of this unique environment and we want to hear your tales. The Shared Stories: A Year in the Cairngorms project is bringing together people across the land-based sector to explore, in story-telling and writing, the joys and challenges of a life steeped in nature. Led by Writer in Residence, Merryn Glover, these free workshops are running over four afternoons in four locations through summer and autumn.
Find out about these exclusive sessions for the land based workforce in June, July and September here.
Open creative writing workshops for all

Live, work or visit the Cairngorms National Park and want to explore your creativity? Come and explore your responses to nature through these fun and supportive creative writing activities.
No experience or equipment required, just enthusiasm! To book your place on one or all of the workshops please email [email protected] with Writing Workshops in the subject line. 

Find out more about Shared Stories: A Year in the Cairngorms here and how to book your place on our June workshops in Ballater.
Ranger and Volunteering Events
There are so many opportunities throughout the year to get out and explore our natural treasures. Join one of the many ranger services across the Park throughout June for guided walks across the Cairngorms, take a tour of a working croft, head out to watch eagles in Glen Clova or get your children out to become a mini ranger for the day.
Every month there are tons of opportunities for you to get more hands on and give back to our landscape, habitats and species, with the Volunteer Cairngorms programme of activities. Choose to record butterflies, look after mountain paths, get involved in community conservation or try your hand at bracken bashing – volunteering is a great way of getting outdoors, meeting new people with a passion for nature and giving something back to the land you love.
#EuropeanDayofParks