Cairngorms land based workers asked to Share Stories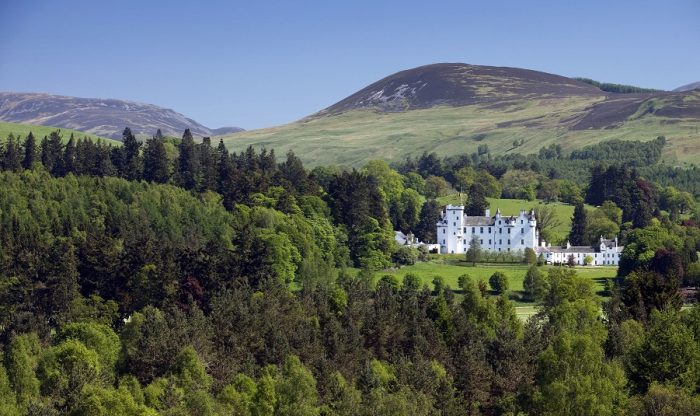 The next in the series of creative writing workshops for the 'Shared Stories: A Year in the Cairngorms' project are exclusively for the Park's land based workforce. Gamekeepers, stalkers, ghillies, farmers, rangers, outdoor instructors, forestry workers, ecologists, wildlife guides – and many more – are encouraged to come along to one of four sessions being led by the Cairngorms National Park's Writer in Residence, Merryn Glover.
The free creative writing workshops are taking place on Wednesday 5th June at Balmoral, Monday 1st July at Blair Atholl Estate and Wednesday 18th September at the Glen Esk Retreat & Folk Museum (all 2pm-6pm) with a fourth date to be confirmed.
Through guided story-telling and writing activities, land based workers will be encouraged to draw from their close relationship with the land to express the joys and challenges of a life in nature. Bringing together a range of voices to celebrate common ground in the Park, the workshop will culminate in pieces of writing that reflect the richness of the land-based worker experience.
Cairngorms National Park Writer in Residence Merryn Glover said: "I am excited about delivering these workshops as land based workers have the most amazing stories to tell. They have experience of the challenges of a career spent in the outdoors with stories about the wonderful sights and sounds they experience on a regular basis that the rest of us can only dream about.
"Absolutely no experience is necessary to take part in the workshops and they are completely free with all resources provided. Whether you already dabble in a bit of creative writing or are totally new to it, this is a great chance to explore your relationship with nature in your work in the National Park through fun and supportive creative writing activities."
'Shared Stories: A Year in the Cairngorms' has been organised – and part funded – by the Cairngorms National Park Authority (CNPA) with a funding award of £8,000 from Creative Scotland and £10,000 from the Woodland Trust. Led by the Park's first ever Writer in Residence, the project aims to encourage people to put pen to paper to share and explore the ways in which people and nature thrive together in the Cairngorms National Park.
Whether attending workshops or not, people are encouraged to submit their writing on the themes of people's relationship to nature in the Cairngorms National Park to the 'Shared Stories' project, some of which will be published online, on displays and in an end-of-year anthology. Through the year, Merryn is also working on her own writing around people, nature and place, which can be followed on her blog.
Booking for the land based worker workshops is essential so please email [email protected] as soon as possible. There is more information on the Shared Stories project here.