Park Talk: Climate requires us to change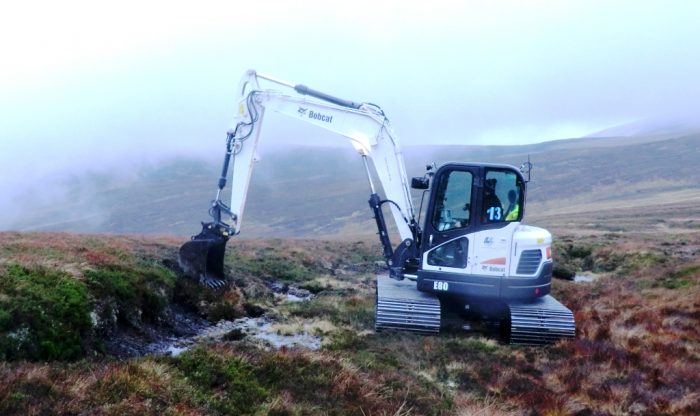 By Willie Munro, CNPA Board Member
Last week, my fellow board members and I were given the opportunity to consider the final contents of the next Cairngorms National Park Partnership Plan (NPPP), following extensive consultation feedback. We have had lengthy deliberations over many months and reviewed the extensive consultation feedback. Once the NPPP is approved, all public sector bodies involved in the Park have a duty to deliver its objectives. Also, we all have our own parts to play.
It's seven months since COP26 in Glasgow, which was quickly followed by Storm Arwen. Hot the heels of Arwen – came Barra, Malik, Corrie, Dudley, Eunice and Franklin – clear evidence of climate change happening – and the true costs involved.
There's lots more evidence such as a 75 year study in Oxfordshire tracking 40 generations of great tits in woods, finding that seasons are changing and egg laying has shifted to three weeks earlier as a result of climate change. There's the increasing number of wildfires happening across the UK as we fluctuate between storms and long periods of dry weather. Closer to home, just look at the 2020 CNPA commissioned study into snow cover in the Cairngorms.
Needless to say, a National Park should be at the forefront of tackling climate change, so there are ambitious objectives in the NPPP. Peatland restoration and transportation are probably the two areas which I feel we can do something about here in the Park and make a significant difference.
Peatlands are huge carbon stores but when they are degraded, they emit millions of tonnes of harmful CO2 each year. The Scottish Government has been funding peatland restoration projects since 2012, through NatureScot, and the CNPA became a full Peatland ACTION delivery partner just over a year ago. The aim is to deliver over 2,750 hectares of restored peatlands in the Park over the next three years with much more to come in future years.
As for transport – through the NPPP and National Lottery Heritage Horizons: Cairngorms 2030, we aim to reduce car travel and there will be a range of projects to make it easier for people to get around, and for visitors to get to, the National Park without using their cars. The more we get out of our cars and walk, cycle, use public transport, the better all round.
There's lots happening already such as the extension to the Deeside Way and plans for a route between Carr-Bridge and Aviemore. While still in the early stages, there are also ambitious plans to completely transform the way people travel to busy spots like Glenmore and Loch Morlich. We also aim to have more e-bikes available and used.
Going back to COP26, it was reported that even if we meet our commitments to hold temperatures to 1.5oC above pre-industrial levels, 60% of glacier mass will still be lost and 15cm of sea level rise is still inevitable. This is extremely worrying, so we must all change how we travel, our energy use, our homes and how we use the land in order, to make a positive impact.