Park Talk: Tread Lightly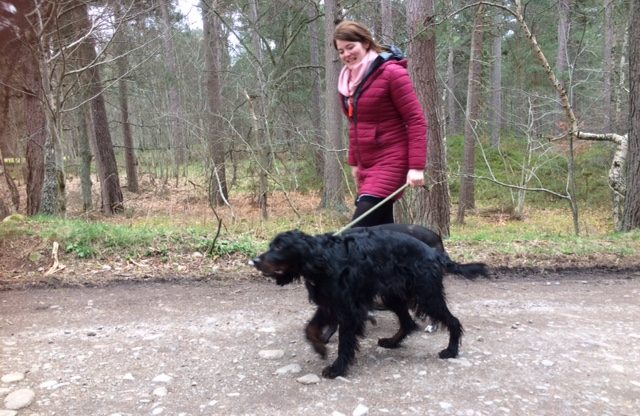 By Xander McDade, CNPA Convener
Spring has sprung so get a spring in your step and enjoy the outdoors – just please try to 'tread lightly' in the Cairngorms National Park to protect our vulnerable (and often rare) wildlife and young farm animals.
This spring the Park Authority is keen to push the message that while we should all enjoy time in the outdoors – after all it's good for us both physically and mentally – we should do so with the utmost care with lambing season underway and our ground nesting birds preparing to lay eggs and rear their chicks.
Without wanting to upset our canine fans, we are particularly focusing our attention on dogs. We all love our dogs. Dog is mans' best friend and we all think we have the best behaved pooch in the street but it really doesn't take much to alarm a ewe with lambs or disturb a bird from her nest, leaving the eggs to get cold or chicks vulnerable to predators.
Outdoor access officers and rangers are advising dog walkers to follow local advice and signage use paths in sensitive areas and keep dogs on a lead – or at least under very close control – near farmland with young animals or in areas where there could be ground nesting birds from April to August.
Some people have taken this advice from the Park Authority as us trying to "erode their access rights". Nothing could be further from the truth, but with access rights come responsibilities. These responsibilities are enshrined in the Scottish Outdoor Access Code, the manual on how to be a responsible access taker. No one wants to see a lamb fatally injured by dogs or a mother hen looking for its lost chicks.
As a National Park with over half of the Park protected with international designations because of precious habitats and rare wildlife, it seems only sensible to me that there may be times when people are asked to take extra care to avoid inadvertently disturbing critically rare and endangered species by using paths and following the local advice provided by signage. It seems perfectly reasonable to me to keep a dog on a lead near farmland with young livestock– this is a person's livelihood at the end of the day, and that should be respected and access taken responsibly.
We are spoilt for choice on where to take a walk, we have 666 miles of well signed and promoted core paths – and according to Ordnance Survey, another 3,702 miles of non core paths – plus 17 community path leaflets promoting routes through much of our native woodland.  There are many safe places where you can let your dog off the lead. What we are saying is – in certain bits of the National Park and at certain times of the year – please keep your dog on a lead so that everyone and every creature can have a spring in their step this springtime!
Of course 'Tread Lightly' isn't just about dogs –if you want to find out more go here.