Equality
The Cairngorms National Park Authority is committed to promoting equality as an employer and through the work it does.
As a public authority, the CNPA must meet the requirements of the Equality Act 2010, which harmonises and replaces previous equalities legislation. In terms of the Public Sector Equality Duty, every 4 years the CNPA is required to develop a set of equality outcomes, mainstream equality, gather employee information, review procurement procedures, and publish these materials. It also requires the Authority to undertake equality impact assessments on projects.
The Public Sector Equality Duty (PSED) Report has pulled this information together into one document, which contains the following: –
Mainstreaming Equality within CNPA – which shows how equality is embedded into the day to day work and functions of the organisation.
Employee data, including the Gender Pay Gap, occupational segregation information and a detailed Equal Pay Audit.
A new set of equality outcomes for 2021 – 2024, together with the associated Action Plan.
Progress on the delivery of the previous set of Equality Outcomes 2021 – 2024
The Equal Pay Statement.
Once this has been done, the CNPA is required to report at 2 year intervals. This report should contain an update on mainstreaming equalities; a progress report on the Equality Outcomes; and updated Employee Information. Organisations with 20 or more staff are also required to publish pay gap information.
The April 2023 Update on Equality Outcomes 2021 – 2024 report provides an update on how we have been mainstreaming equalities as well as progress on our Equality Outcomes over the last 2 years. It follows a similar format to the report that was re-issued in 2022, but with more detail on progress and the most recent statistics. We acknowledge that this report lacks imagery and graphics. The focus of the report was on the narrative, but we aim to add imagery over the coming months to make the report more engaging.
This Public Sector Equality Duty (PSED) Report: Update 2022 is a reissue of the report published in April 2021. This Update does not serve to update on progress made on Equality outcomes and actions (2021 – 2024). A separate report detailing our progress for the reporting period 2021 to 2024 will be issued in April 2023.
The report published in April 2021 met compliance of the PSED. However, given time constraints and barriers to delivery caused by Covid and working under lockdown conditions, the report was "bare", with no graphics/imagery or embellishment.  At the time we made the commitment to publish the bare report so as to meet legal compliance, but to use the next 12 months to enhance and update the report.
One of the changes to this report is a restructure of the content. We have determined three outcome areas: Staff and Leadership; Visitors and Community; and Consultation and Partnerships. This structure better aligns our equality work and Equality Outcomes with our organisational structure and remit.
Another change is the addition of images, case studies, testimonials, infographics and hyperlinks to partner reports and initiatives. We hope these additions highlight what we achieved over the reporting period and will inspire our community to follow our lead in mainstreaming the Equality Duty.
The Update also provides additional evidence to underline our Mainstreaming activities, demonstrate our progress on Equality Outcomes (2017 – 2020) and provide a better rationale for setting new Equality Outcomes (2021 – 2024).
Finally, we have given great focus to enhancing the accessibility of the report, going beyond screen reader compliance to improving navigability and readability through formatting and content consistency. Some examples of this include colour coded chapters, ensuring PDF accessibility, using standardised table formats and visual aids (such as infographics) to present information clearly, providing a 'How to use this Report' section, using hierarchical numbering systems for easy referencing and headings/subheadings to break up content.
Equality Impact Assessment
The CNPA's projects and activities are impact assessed to ensure that they do not discriminate or have any negative effects on equality groups, but also to identify ways to promote equality. Inclusive Cairngorms, an advisory forum to CNPA, plays a key role in this process, ensuring our projects and activities are as accessible as possible.
Recent assessments are available below.
#GenerationEqual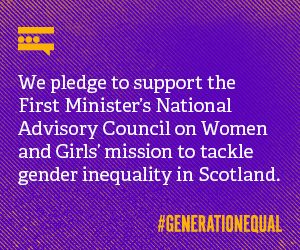 Please click here for more information
Fair Work First
The CNPA is committed to advancing the Scottish Government's Fair Work First criteria and fair working practices, specifically:
appropriate channels for effective voice, such as our staff consultative forum
investment in workforce development through offering opportunities such as modern apprenticeships and supporting staff training and development;
no zero hours contracts;
action to tackle the gender pay gap and create a more diverse and inclusive workplace;
payment of the real Living Wage to all employees;
policies and procedures to offer flexible and family friendly working for all workers from day one of employment; and
oppose the use of fire and rehire practice.
Real Living Wage
We are a real Living Wage accredited employer.  The real Living Wage is the only UK wage rate based on the cost of living.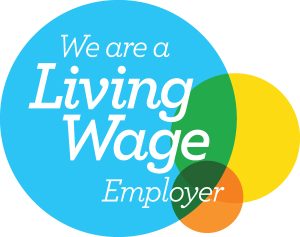 Do you have any other questions?
For more information about equalities at CNPA please contact the main office, Grantown on Spey office