Equality & Inclusion Advisory Panel Members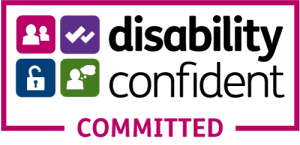 At Cairngorms National Park Authority we have an ambitious programme of delivering transformational change as we tackle the climate emergency and nature crisis and strive to be the best small public sector organisation in Scotland. We know we can only do this if we are fully inclusive and representative of all our visitors, staff and communities. We have a strong foundation in equality and inclusion coupled with a proud history of developing a Park for All but we also know we can do better and aspire to lead the way locally and nationally in our sector.
We are inviting expressions of interest for members to join our Equality and Inclusion Advisory Panel to support us in our journey to create a fully inclusive Park Authority.  We want members who have background knowledge and experience in equality and diversity and who can give us evidence based advice on best practice so we can truly deliver the best for our visitors, communities and staff across all protected characteristics.
Who are you?
You have a passion for equality and diversity and a desire to influence organisational strategy. You will have experience of delivering equality approaches for protected and disadvantaged groups either in your work or voluntary roles. You'll know how to signpost to best equality practice and challenge us to improve. You may be looking for some experience working with National Parks or public sector organisations at a strategic level.
Our panel is currently under represented in Race, Religion and Transgender protected characteristics and we would encourage applications from candidates with professional or personal knowledge, skills and experience in these areas.
Commitment
We want people to give advice and guidance through a virtual forum which meets 10 times a year, as well as providing support outside of scheduled meeting. The overall commitment is no more than five hours a month. This is a voluntary role however all reasonable expenses incurred will be covered.
If this sounds like you and you want to know more please contact us at [email protected].
We are accepting expressions of interest up until 8th December 2021. For further details please see our website, the Equality and Inclusion Role Profile and Terms of Reference.
For information on how the CNPA collects and processes personal data relating to recruitment, please view the Privacy Notice.