Wee Walks Week: Fed up of sitting at your desk?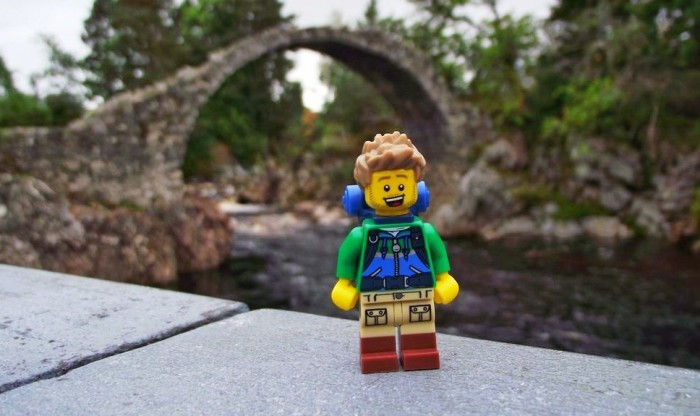 How can you make the most of your lunch break during wee walks week?

Recent health surveys have revealed that over half of the UK's office workers eat lunch at their desks and half of us only get up from our desks to go to the toilet for the whole working day! Sitting for long periods is now increasingly being cited as the health epidemic of the future, likened to smoking and obesity.
Long lunch breaks or liquid lunches are a thing of the past but if we don't make time to be active during the day the long term health implications can be very serious. The mere act of walking has huge health benefits even in small quantities. Walking is just as effective and has the same benefits as other exercise meaning you don't even have to don lycra!
The benefits of walking in your lunch break, or even choosing to walk to an appointment rather than drive are clear:
A regular wee walk will reduce the risk of heart disease and strokes.
A quick brisk walk helps to boost your circulation upping the energy levels for that afternoon meeting.
More physically active employees take less sick days.
Time outside, away from the glare of the desk lamp, helps get you more Vitamin D.
All this leads to reduced stress, anxiety and fatigue.
The list goes on.
Not all of us are tied to a desk of course, many jobs require people to be moving around all day, for example in retail or hospitality. In these roles, the temptation while on your lunch break, is to stop and put your feet up, but why not take your lunch for a wee walk instead? 10 minutes to a nearby bench might be all you need to get some fresh air, a chance to switch off and bit of gentle exercise thrown in for free.
It doesn't take much to change your routine a little at lunchtime, a 10 minute walk up and down the high street, some fresh air and sunshine, is certainly worth it. So this Wee Walks Week why don't you commit to a wee walk each day and see what difference you feel at the end of the week!
Work Place Step Challenge
Did you know there is a work place step count challenge?
Taking place twice a year, this challenge runs for 8 weeks in spring and 4 weeks in autumn and encourages groups of 5 colleagues to team up and count their steps using an activity tracker.
For more information have a look at http://www.pathsforall.org.uk/stepcount
Our top 5 lunch time walks are:
Are you a Wee Walker, or would like to be?
Take part in Wee Walks Week between the 3rd and 9th of September by making a pledge to walk a wee walk, for more information click here.