Cairngorms Landscapes
From wind-blasted mountain top to village square, from deep forests to sparkling lochs. Are you enthusiastic about our Cairngorms Landscapes and want to learn more?
Find out more about our special landscape qualities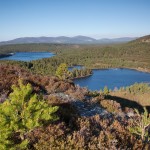 Our Landscape Areas section provides more information on the landscape of different parts of the National Park, be it mountains, straths or settlements.
We have a rich palette of geology, landform, vegetation and land use in the Park. Individually and collectively these characteristics combine to give the National Park its outstanding scenery and special places. Find out more
Contribute to our Scenic Photo Posts project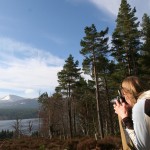 The Cairngorms Scenic Photo Posts website is our latest project which monitors our changing landscape over time. Why not visit all the fixed posts that are situated in different locations around the park, take a picture and upload it to the website and become a Citizen Scientist!