Laggan Community Paths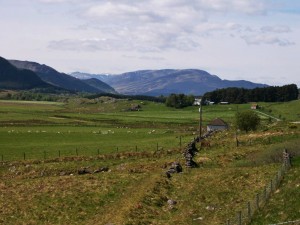 For centuries Laggan has occupied a strategic position at the centre of Scotland's mainland, with strong lines of communication. Historically, travellers, soldiers, cattle drovers and pack-horse teams found a warm welcome here. The area boasts fine views, stunning waterfalls and an abundance of wildlife.
Laggan tops the community paths charts with 10 different trails to explore. Don't miss out on seeing the Centre of Scotland Stone on the Glentruim Forest Loop or pick one of three trails that will take you to the Falls of Pattack. Some routes will take you less than half an hour while others are more long haul, lasting around 3 hours.
The Laggan Paths leaflet gives you details on all 6 walks including maps and further information about the area.
Walking trails
Outdoor Activities
Bike trails
Scenic spots
Castles & Culture
Nature Reserves
Family Attractions
Visitor Information
Ranger Bases