Cairngorms Nature Young Presenter winner announced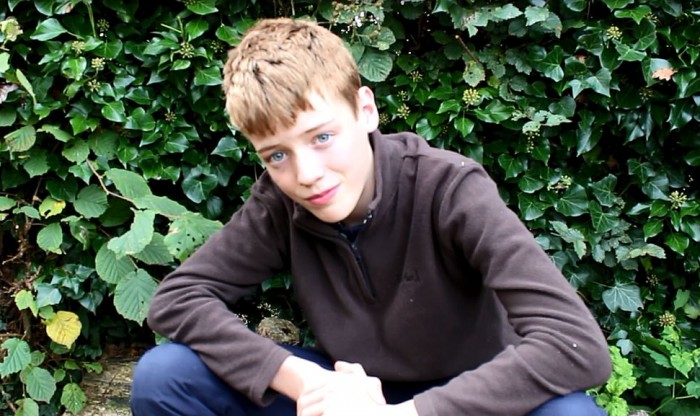 It's been a nail biting three weeks with people voting online in their thousands. 14 year old James Miller from Surrey has beaten off competition from nine other finalists to become our Cairngorms Nature Young Presenter for 2016.
Entrants had to send in a 90 second video of them presenting nature – Subjects ranged from moon jellyfish to house martins and dragonflies to tarantulas! But it was James Miller talking about badgers that got the nation's vote.
James wins a spectacular prize, he will get the chance to make a short Cairngorms Nature film with BBC nature presenter Iolo Williams, here in the Cairngorms National Park as part of an amazing 5-day Speyside Wildlife holiday for him and his family!
James' passion is nature watching and he entered the competition because he wanted the opportunity to spend some time with Iolo Williams to learn as much as he can about wildlife documentary making from someone so experienced.
On hearing he had won the competition James said, "I'm overwhelmed to have won, especially considering the high standards of the other contestants. Thanks so much to everyone who has voted, I am really grateful for their support. I can't wait to go and see the amazing wildlife in the Cairngorms, and to meet Iolo Williams. Thanks also to the organisers for giving me this opportunity. "
Iolo Williams said, " The competition has been amazing, all the finalists displayed enormous talent and I have been encouraged by the passion and enthusiasm of these young people.
"James was very engaging on his video and he made it easy for his audience to get out there and have a go at nature watching. He has an obvious passion for conservation and the natural world, James is a worthy winner and I am looking forward to meeting him in the Cairngorms."
Every finalist received hundreds of votes and the runners up will all receive a fantastic prize of a camera trap, a book from the RSPB signed by Iolo Williams and an evening in a wildlife hide in the Cairngorms National Park from Speyside Wildlife.