Public Toilets in the Cairngorms National Park
Where to "go" in the Park
Firstly, before you head out into the countryside never miss an opportunity to use a public toilet! Check out the public loo locater below.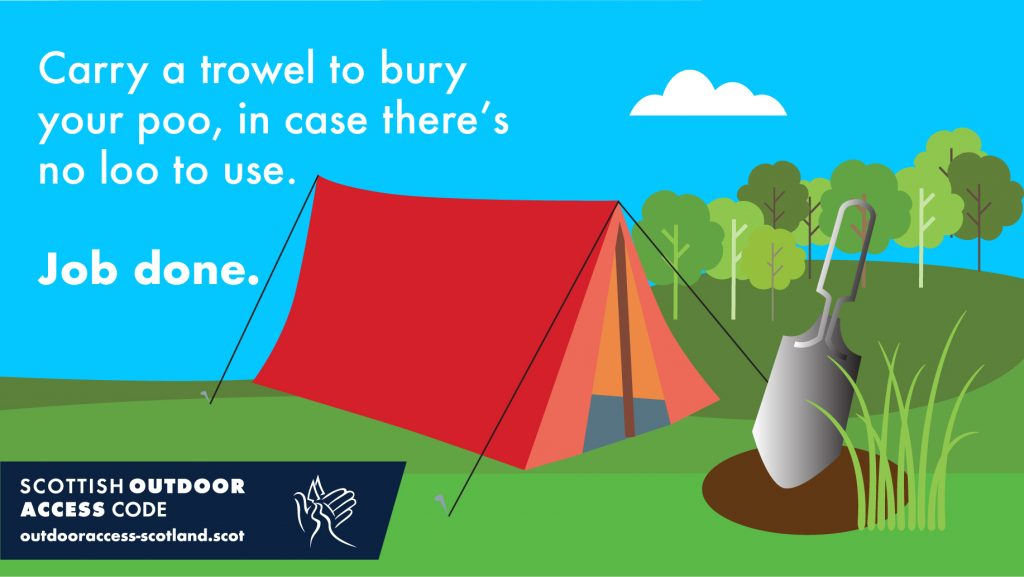 If you are heading into the countryside for the day it's always best to be prepared in case you get caught short.  Here's what to carry and what to do;
Come prepared 

– Carry a trowel, toilet paper, hand gel and a bag for your litter (nappy sacks or dog poo bags are ideal).

Go away from water – if you need to pee make sure you are 30m from any burn, river or loch so you don't pollute the water.
Dig a hole for poo – carry a trowel, dig a hole, do your business and cover it up again.
Pack out paper – Do not bury or leave toilet paper or sanitary items – put these into your litter bag, pack out and dispose of in a bin.
Keep away from paths and buildings – don't pee or poo near a path or building
For more information about how to "Go" in the outdoors please read this leaflet.
Public Loo Locator