Cairngorms Creative Directory
The Cairngorms Creative Directory showcases more than 80 creatives working in the Cairngorms National Park, featuring poets, painters, sculptors and storytellers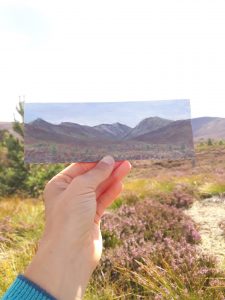 With the support of Park communities, we have mapped a Creative Directory which showcases the depth and breadth of creative activity, expertise and resources in the Cairngorms National Park. More than 80 Park creatives including poets, painters, sculptors and storytellers have contributed to the new directory which has received development phase funding through The National Lottery Heritage Fund thanks to money raised by National Lottery players.
If you run a creative practice in the Park and are not currently listed but would like to be, please contact Tania Alliod.
Find out more about the Community Arts & Culture project as part of Cairngorms 2030 here.
Using the map
Use the filters on the left-hand side to search via specialism or you can enter a keyword in the search box.
---
Other resources