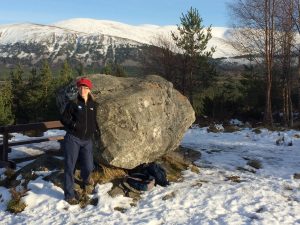 Managed by the Cairngorms National Park Authority with funding from CNPA, Creative Scotland and the Woodland Trust, the project has appointed the first ever Writer in Residence for the Cairngorms National Park, Merryn Glover from Kincraig.
This project aims to delve deeper into our relationship with nature through creative writing and story-telling activities that give insights into our shared lives in the landscape and alongside wildlife.
Creative Writing Workshops: Land Based Workers
The next in the series of creative writing workshops is exclusively for the Park's land based workforce. Gamekeepers, stalkers, ghillies, farmers, rangers, outdoor instructors, forestry workers, ecologists, wildlife guides – and many more – are encouraged to come along to one of four sessions being led by the Cairngorms National Park's Writer in Residence, Merryn Glover.
The free creative writing workshop is taking place on Wednesday 18th September at the Glen Esk Retreat & Folk Museum (all 2pm-6pm) with a fourth date to be confirmed.
Through guided story-telling and writing activities, land based workers will be encouraged to draw from their close relationship with the land to express the joys and challenges of a life in nature. Bringing together a range of voices to celebrate common ground in the Park, the workshop will culminate in pieces of writing that reflect the richness of the land-based worker experience.
Booking for the land based worker workshops is essential so please email sharedstoriescairngorms@gmail.com as soon as possible.
Do you have a story you would like to share?
Some of the writing from the Shared Stories project will be featured on this site, displayed in the Park Visitor Centres and included in an anthology. We invite everyone to submit work that expresses something of your relationship with the natural environment of the Cairngorms National Park. It can be a story, an experience, an observation, or just a moment. It might arise from your work or your recreation or simply an encounter. It can be poetry or prose, a real experience or imagined, and written in English, Gaelic or Scots.
Please read through the Anthology Submission Guidelines before sending your writing.
Introducing our very first Writer In Residence, Merryn Glover!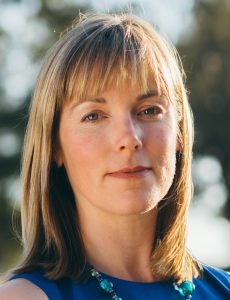 Merryn Glover is an award-winning writer of fiction, drama and poetry with stories widely anthologised and her plays broadcast on Radio Scotland and Radio 4.
Her first novel, A House Called Askival, was published by Freight books, her second is with an agent, and her third nearly complete. Also a qualified English and Drama teacher, she has extensive experience of community arts across ages and abilities.
An Australian citizen, she was brought up in South Asia but has called Scotland home for 25 years, living in the National Park for half of them. For the 'Shared Stories' project, along with leading creative writing workshops, she will be exploring her own writing around people, nature and a sense of place.
Latest Post