CNPA Planning Convener chairs last meeting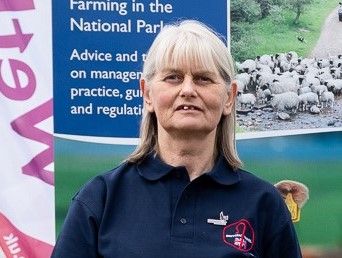 Today's Cairngorms National Park Authority (CNPA) Planning Committee meeting marked the end of an era with the current Convener chairing her last meeting.
Eleanor Mackintosh, who has been on the Board of the CNPA since the Park's inception in 2003, has been the Convener of the Planning Committee since November 2012.
During that time, Eleanor has overseen some of the biggest and most interesting applications to come before the Planning Committee including a brand new distillery,   affordable homes developments in communities across the Park, the preservation of a clandestine Catholic seminary from the 1700s, a new hospital, various hydro schemes – as well as having guided the Local Development Plan process twice and been a Cairngorms National Park Design Awards judge.
Today's Planning Committee meeting was the CNPA's 289th since the Park was set up with Eleanor in attendance at 275 of them. She is the longest serving Planning Committee Convener for the Park Authority and although she is handing over the reins, she will continue as a Board Member.
Xander McDade, CNPA Board Convener said: "I would like to thank Eleanor for her hard work and dedication in the role of Planning Committee Convener for the best part of a decade. She is hugely respected by her fellow board members and the staff here at the Park Authority. As Planning Committee Chair, Eleanor was ground breaking in a number of respects – both as the first woman elected to a senior Board position and as the first directly elected Board Member to speak on behalf of the Authority at a public inquiry. She has also overseen the reform of our Planning Committee, making it more efficient and effective. She is one of the best committee chairs I have ever experienced and her successor will have big shoes to fill."
Grant Moir, CNPA Chief Executive added: "On behalf of the staff, particularly the planning team, I would like to express my sincere thanks to Eleanor for all her work in convening the Planning Committee for the past eight years. Eleanor has provided superb support for the staff and has been a champion of the role that planning can play in creating the National Park that we all want to see."
Commenting at her last committee meeting this morning Eleanor said: "Thank you for all the support over the years, it has been an absolute pleasure to be Convener of the CNPA Planning Committee and I wish my successor all the best."
A postal ballot is underway for a new Planning Committee Convener, the results of which will be known on Friday 18 December.
To read today's Planning Committee papers please go here.