Advice for the weekend – if it's busy, move on!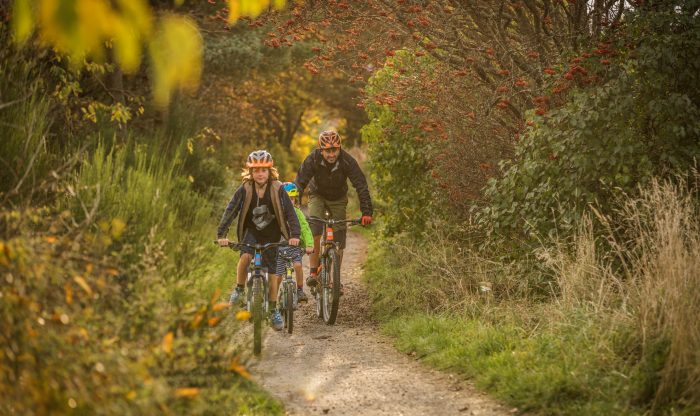 Ahead of what looks like another weekend of good weather, the Cairngorms National Park Authority (CNPA) is urging people to stay away from extremely busy areas in and around Glenmore and particular areas of Deeside, to ensure that people can stay safe and that rangers and the emergency services are not continuing to be overwhelmed.
Over the past few weekends, visitors have flocked to popular spots in the Park resulting in major issues in relation to road safety due to inconsiderate parking, litter, human waste and fires. Residents in these areas are understandably angry and concerned about the impacts of large numbers of people on their doorsteps and the impact that some irresponsible visitors are having on their community and its wildlife.
This weekend – the last one before Scottish schools officially return – is set to be warm and dry and Park officials are expecting another busy weekend of campers and day trippers. However, they are urging people to plan ahead, visit a less well known location or support the local economy by visiting one of the Park's many villages for cafes, shops, facilities and enjoyable walks for an all-round better visitor experience.
Pete Crane, Head of Visitor Services at the CNPA explained: "We love to welcome visitors to the Park. We really want you to have a safe and enjoyable time so for the best experience you will need to carefully plan ahead and be prepared to change your plans if an area is too busy. A place like the Cairngorms National Park is best enjoyed away from the crowds anyway and luckily – being the UK's largest national park – the thing we have plenty of is paths! We have 666 miles of core paths to be precise so there is plenty space for everyone.
"Once here, please be the best visitor you can be. Do not light fires, dispose of rubbish in a bin and if there isn't one take it home with you. If car parks are full at your chosen beauty spot do not park on roadsides – pay attention to 'no parking' signs and police traffic cones and instead find an alternative location for your day out."
With more cafes, restaurants and shops opening for business, the Park's villages and towns are ideally placed to welcome more visitors with car parks and toilets available in most places. Every Park community also has an excellent path network for walks or bike rides with maps available locally or they can be viewed online. There is also useful information on what facilities and attractions are open at this time on the Visit Cairngorms website.
Pete Crane added: "By visiting the Park's towns and villages, people can really support the local economy which has been impacted badly due to Covid-19. There are woodland and riverside walks to be enjoyed with great places for a refreshment afterwards."