Affordable homes boost for Cairngorms National Park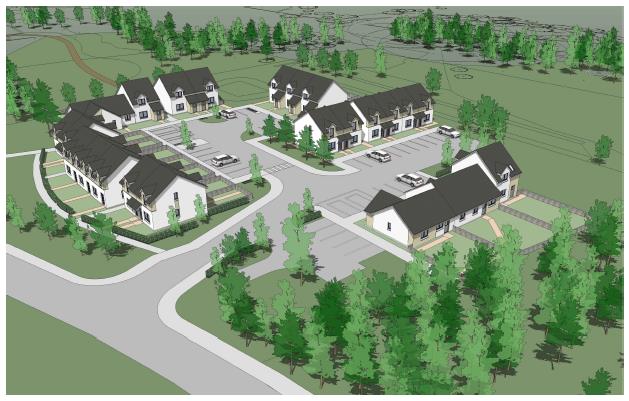 Two communities in the Cairngorms National Park are to get new, much-needed affordable homes after planning permission was granted today (Friday 14 September) for the developments.
An application from Tulloch Homes Ltd for 23 dwellings and associated infrastructure opposite Landmark Park in Carr-Bridge and an application from Davall Developments Ltd for 23 affordable houses on the north-east edge of Kingussie were both given the go ahead by the Cairngorms National Park Authority Planning Committee at their meeting in Boat of Garten this morning.
The Carr-Bridge development will see 10 new affordable homes – comprising social rented housing provided by The Highland Council and the Highland Housing Alliance – and 13 starter homes aimed at first time buyers.
Addressing Planning Committee members, Planning Officer Katherine Donnachie said: "This is affordable housing on a site designated for development and the principle fully complies with Local Development Plan policies. With the conditions recommended, the development will also ensure neighbouring bog and woodland habitats are protected and enhanced."
In Kingussie, the development of 100 per cent affordable units lies within a much larger site that already has planning permission for housing. There will be a mixture of one, two and three-bedroom properties and a single four-bedroom house. The proposals will result in a small diversion to the existing Core Path that runs through the site.
Planning Officer Emma Wilson explained: "This proposal for 100% affordable housing is sympathetically designed to provide long term and adaptable affordable housing to meet current and future needs in one of the National Park's strategic settlements."
CNPA Planning Committee Convener Eleanor Mackintosh said: "This is the ideal Planning Committee meeting for me today with applications before us for well-designed affordable housing in places where it is needed. I fully support both applications and look forward to seeing the developments built and houses occupied."
To read the planning papers in full please go click here.