Six New Board Members join the Cairngorms National Park Authority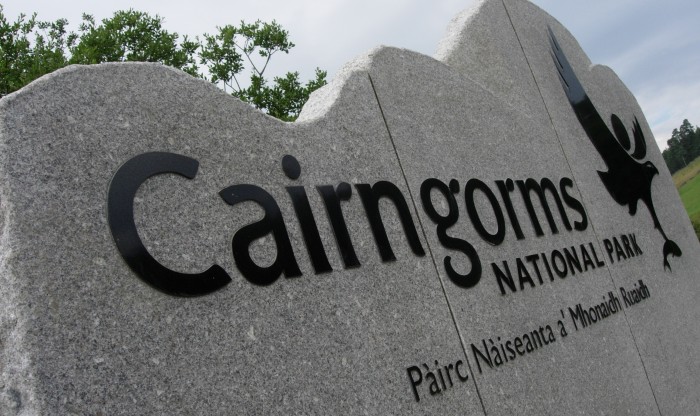 The Minister for Rural Affairs and the Natural Environment, Mairi Gougeon has announced the appointment of six new board members to the Cairngorms National Park Authority. Five of these new appointments are made by ministerial appointment and one is made on the nomination of Moray council. View more information
The new members are:
Douglas McAdam has spent the last 30 years in private commercial business at senior management and Board level across the aviation, utilities and land management sectors, both internationally and in the UK. From 2006 to 2017 he was CEO of Scottish Land & Estates and played a very active role across the land management, rural business and conservation sectors, with hands-on involvement in many industry groups and forums. He lives in Perthshire and owns and runs his own business operating in the tourism, consultancy and property sectors. Mr McAdam is also currently on the Board of Wild Scotland.
Anne Rae MacDonald is a partner in a 280ha family farming business in Easter Ross and is a board Director of Highland Business Services agricultural co-operative serving its membership across Highland & Argyll. She is also a member of Scotland's Women in Agriculture Taskforce set up in 2017 by the Scottish Government. After graduating with a BSc Hons Agriculture, Mrs MacDonald had a lengthy career with the Scottish government working with farmers and rural communities throughout Orkney, Aberdeenshire and Moray with the latter 10 years serving as Principal Agricultural Officer for Highland Area.
Dr Fiona McLean has extensive experience as an academic leader, with an international reputation for research and teaching in cultural heritage and tourism marketing. She was previously Professor of Cultural Heritage Management at Glasgow Caledonian University and before that, Senior Lecturer in Marketing at the University of Stirling. Dr McLean brings a wide range of experience as a Non-Executive Director, and as Vice Chair of the University of the Highlands and Islands has taken an active role in promoting equal access to research and learning in the Highlands and Islands. As a founding Non-Executive Director with Historic Environment Scotland, she has collectively led on the creation of a new lead body which champions cultural heritage in Scotland.
William Munro has walked, climbed and explored in all parts of the Cairngorms over many years and has gained great enjoyment and an understanding of the special qualities of the area. Professionally, he has worked in the public sector for nearly 40 years and has sound experience of governance, scrutiny, accountability in a public body. Mr Munro is particularly interested in community empowerment and achieving positive outcomes through collaboration with communities, 3rd sector and public sector services. His career has given him knowledge, experience and understanding of a range of functions relevant to the work of the National Park, including planning, transport, access, housing, leisure, tourism.
Dr Gaener Rodger has a background in academic research, business development, professional training and working with young people. She is a Member of the NHS Highland Board and is also the Chair of the Highland Children's Forum. Dr Rodger brings a wealth of experience from her board work as well as from the academic, public and third sectors. As an active outdoors woman, she is interested in conserving our wild places; promoting opportunities to enhance the mental and physical wellbeing of our population and empowering young people to be the future custodians of the Park.
These appointments are for four years. They will commence on 1 November 2018 and end on 31 October 2022.  Members of the Board receive a fee of £213.69 per day for a time commitment of two to three days per month.
Derek Ross is an Independent Councillor for Ward 1 Speyside Glenlivet at Moray Council since May 2017 and will also join the CNPA Board. He was a teacher and has worked in Moray, Aberdeenshire and Highland and he believes education should play a major part in informing our young people of their rights and responsibilities in a unique environment. His principle interests in the Cairngorms National Park are the promotion of transport, connectivity and tourism and also to enhance the living environment of all those who reside and work in the National Park. As a keen outdoor enthusiast, he also wishes to preserve its distinctive character. He will join the Board on 1 November and end on 30 September 2022.
Xander McDade, Convener of the CNPA Board said:
"Congratulations to all our new Board members who will bring a wealth of knowledge and expertise to the CNPA. I look forward to welcoming them in November. Board members play an important role in both listening to people's views and providing leadership for the work of the Cairngorms National Park so we achieve our shared vision and create a place enjoyed and valued by everyone, where people and nature thrive together."