Blog: nature & health go hand in hand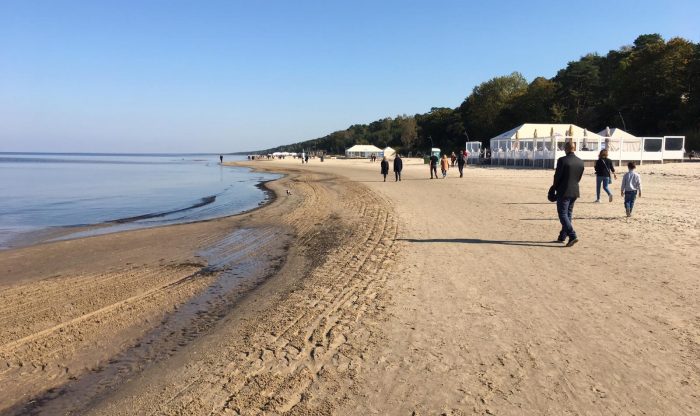 By Geva Blackett, Deputy Convener of the CNPA Board
European Day of Parks is on Sunday (24th May) and having been in lockdown for almost two months, I have been reminiscing about my wonderful trip last year to the annual EUROPARC conference, which took place in a coastal city called Jurmala on the outskirts of the Kemeri National Park in Latvia.
For those who don't know, the EUROPARC conference is the key event of the year for those involved in looking after protected areas across Europe. You may remember that the Cairngorms National Park hosted the event in 2018 in Aviemore.
Every year, the conference has a different theme, and in Latvia the emphasis of EUROPARC 2019 was the role of nature in human health. Little did we know then what was around the corner.
The benefits of spending time in nature for both your physical and mental health are no secret but during the Covid-19 lockdown I think this has become crucially more important to people. Being able to get outside, smell the flowers and hear the bird song – while in the garden or on a daily walk – are a blessing to those of us lucky enough to live in rural areas, particularly in these strange times. However, let us spare a thought for those who are unable to do the same, either because of where they live or because their health condition means that it is too dangerous for them to venture outside during this pandemic.
Looking back at the conference, I attended a couple of fascinating presentations – one from a couple of young entrepreneurs and another looking at the role of nature in promoting good physical and mental health by Dr William Bird. I also recall some inspiring and diverse field trips such as the restoration of wetlands, fishing and cultural heritage, cycling tours and gastronomy. There was also a chance to discover the natural healing powers of Ķemeri National Park by learning about the natural curative resources of the area which included mud and mineral water!
While we are in lockdown, remembering EUROPAC 2019 has had me thinking a great deal about the healing power of the Cairngorms National Park. Through engaging with nature and being in the outdoors we can definitely improve our health and wellbeing and we look forward to enjoying much more of this once the restrictions are lifted and of course to welcoming visitors back into our communities.
Studies show that taking some daily exercise outside and being close to nature has significant and wide-ranging health benefits from reducing the risk of type-2 diabetes, cardiovascular disease, premature death, stress, and high blood pressure.
In the meantime though, there are a couple of days left of the 'Cairngorms Nature – At Home with the BIG 10 DAYS of nature'  so please do enjoy some nature from your own home via the internet and let's hope we will all be free to fully enjoy it again soon.
Stay safe everyone.