Cabinet Secretary reveals Cairngorms Nature Young Presenter 2017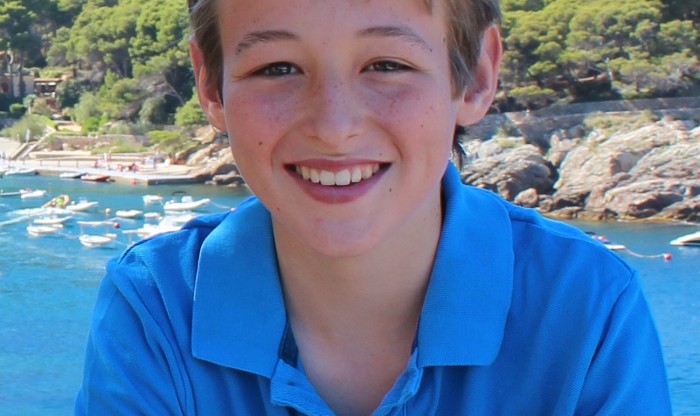 Alex Bayley is celebrating this morning after becoming the Cairngorms Nature Young Presenter for 2017.  Roseanna Cunningham, Cabinet Secretary for Environment, Climate Change and Land Reform announced the winner last night at a special RSPB reception in Edinburgh.
The Cairngorms National Park Authority launched the competition in partnership with the RSPB back in June. All summer 10-16 year olds from across the UK have been sending in short videos of themselves presenting something in nature and telling us why they want to present Cairngorms Nature.  It's been a nail biting couple of weeks as the public voted online for their favourite, but it was Alex talking about foxes that beat off competition from seven other finalists and won the nation's vote.
Roseanna Cunningham, Cabinet Secretary for Environment, Climate Change and Land Reform said, " Engaging the next generation is key to the future conservation of our precious natural heritage. I was very encouraged to see such a passion for nature in our young people.  Alex came across so well on camera and was really enthusiastic, they are a worthy ambassador for Cairngorms Nature and I hope they will have a wonderful time with Iolo Williams in the Cairngorms National Park."
Stuart Housden Director of RSPB Scotland, said: "It is one of the primary objectives of RSPB Scotland to foster engagement with nature and wildlife in children and young people, and we are delighted to be part of this fantastic partnership with does exactly that. Who knows, we might even be nurturing the talents of the next person to pick up the baton from inspirational presenters like Sir David Attenborough and Chris Packham. I certainly hope to see more from the winner and other entrants in future years."
Alex wins a spectacular prize, he will get the chance to make a short Cairngorms Nature film with BBC nature presenter Iolo Williams, here in the Cairngorms National Park as part of an amazing 5-day Speyside Wildlife holiday for him and his family!
On hearing he had won the competition Alex said, "I can't believe I have won when the other entries were all so good!  I can't wait to go and see the amazing wildlife in the Cairngorms, and to meet Iolo Williams. "
Every finalist received hundreds of votes and the runners up will all receive a fantastic prize of a camera trap, a book signed by Iolo Williams and an evening in a wildlife hide in the Cairngorms National Park from Speyside Wildlife.
To view Alex's winning entry please CLICK HERE