Cairngorms Volunteer Rangers shortlisted for award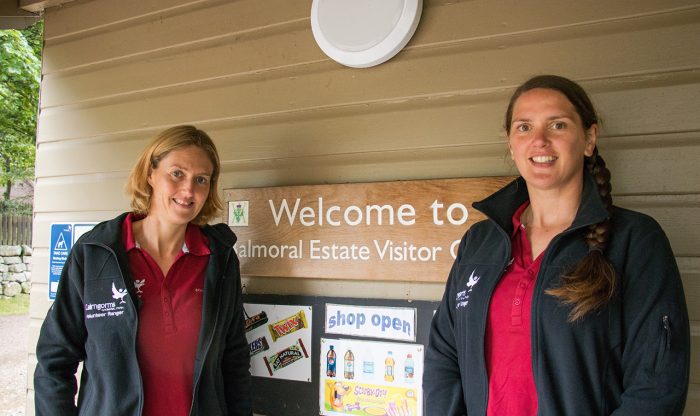 Cairngorms Volunteer Rangers Leo Hunt and Keira MacFarland have been shortlisted in the National Park Volunteering Awards 2018, which are sponsored by Columbia Sportswear. The awards recognise the outstanding contribution that volunteers make in helping us to care for these precious landscapes and inspiring others to safeguard them for future generations to experience and enjoy.
Their nomination says that Leo and Keira "made an outstanding contribution on July 14th in saving the life of Ken Cooper, a husband and father to a 7 year old boy who was visiting the area. Ken collapsed outside the visitor centre with a cardiac arrest. Leo and Keira had no hesitation in using the AED machine close by and performing CPR to get his heart started again. Thanks to their quick thinking, courage and calm actions Ken has made a full recovery. Both Leo and Keira deserve to be acknowledged for their work, time given and outstanding performance particularly on the 14th of July. I hope that maybe they could be put forward together as a joint individual as they made a superb team in a crisis and they have both inspired a lot of people to have confidence in using their first aid skills.
The winners of each category will be announced at the Kendal Mountain Festival on 17th November 2018. All winners will receive great prizes provided by Columbia Sportswear and £1000 bursary is given to the group and project winners to help their volunteer work.
See all the finalists and read the full story HERE