Celebrate National Parks Week in the Cairngorms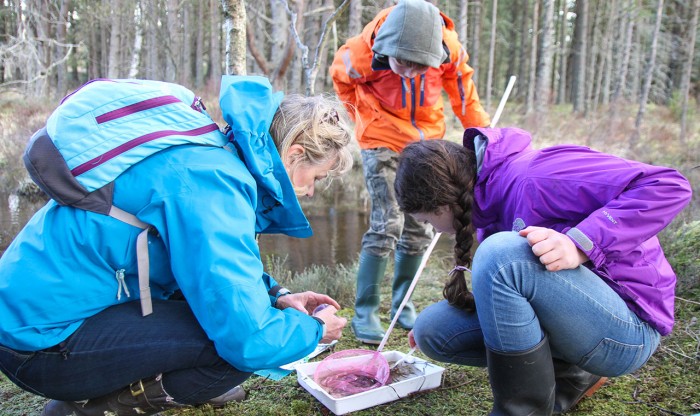 National Parks Week, the UK National Park family's annual celebration of Britain's breathing spaces, kicks off today (Monday 25th July) and this year it's all about adventure!
Whether you're a thrill seeker or are looking for something a little less energetic, National Parks are a great place to get out and enjoy the countryside – and in the Cairngorms National Park there is an astonishing range of adventures – big and small – to be had.
This National Parks Week why not come along to the Ugly Bug Ball on Thursday 28th July – a family fun day at the Highland Folk Museum in Newtonmore.  Build bug homes, create your own beasties, go pond dipping and have a look in the bug laboratory. Charm the worms out from the ground and go on a muddy hunt for hidden treasures see more here https://cairngorms.co.uk/discover-explore/events-2/
Or how about an adventure with winged creatures? At the Muir of Dinnet National Nature Reserve there will be a morning with moths on Tuesday 26th July. And how about an awesome Wildlife Walk in Eagle territory on Sunday 31st July at Blair Atholl?
There are lots of Ranger-led events happening during National Parks Week or how about setting off on an adventure of your own making? The Active Cairngorms team at the Cairngorms National Park Authority (CNPA) will be posting daily adventure suggestions during National Parks Week, simply follow Active Cairngorms on Facebook or Twitter @CNPactive
Furthermore, to help inspire people to make the most of the UK's National Parks, National Parks UK have put together a number of Top 15 Adventure lists offering ideas from 'Adventures for the non-adventurous' to 'Family-friendly adventures' – and not forgetting 'Quirky Adventures'! In addition, there is information on other events taking place during National Parks Week, and ideas on how to get out and get active.
To learn more about National Parks Week, as well as search a database of National Parks Week events taking place visit: http://www.nationalparks.gov.uk/visiting/national-parks-week