Cheers to new whisky distillery for Cairngorms National Park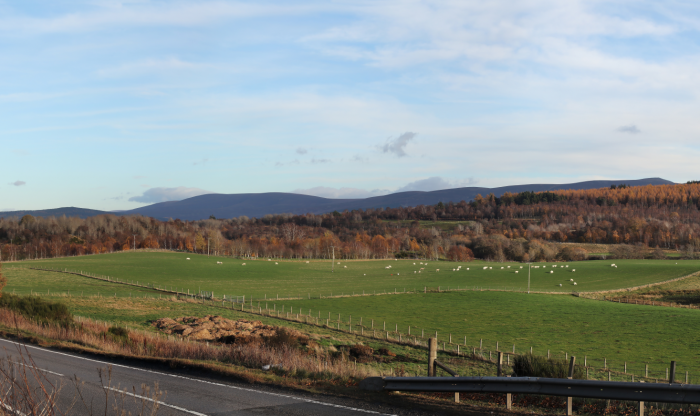 The name Speyside resonates with whisky lovers all over the world and a new addition is set to join the area's famous distilleries after planning permission was granted today (Friday 11th October).
The Cairngorms National Park Authority (CNPA) has given the go ahead for a new distillery, visitor centre, warehouse and associated infrastructure at a site just off the A95 on the outskirts of Grantown-on-Spey.
Applicants Speymalt Whisky Distributors Ltd (trading as Gordon & MacPhail) have applied to build a new distillery in order to expand their existing business. This new facility will have a maximum production capacity of two million litres of spirit – or 100,000 cases of whisky – per year, creating new jobs and providing the area with a new visitor attraction.
The CNPA planning committee – meeting in Boat of Garten today – had previously carried out a site visit to the location between Craggan Outdoors and Gaich Farm.
As well as the proposals for a whisky distillery and associated buildings close to the River Spey, the application site extends over the A95 to include an area of land for a water abstraction pipeline.
Addressing committee members this afternoon, Katherine Donnachie, Planning Officer with the CNPA, said "The main planning issue to consider in terms of a new distillery in the countryside is whether the principle of development in a rural location is acceptable. Scottish Planning Policy and our own National Park Partnership Plan and Local Development Plan all support sustainable development that helps to expand and vitalise the local economy while preserving important environmental and cultural assets, and we are content that this is the case, with this application.
"The building is set to be 'state of the art' and we consider it to be well designed and in a good location with suitable mitigation measures in place to combat ecological impacts. Subject to conditions and a legal agreement securing good pedestrian and cycle links between Dulnain Bridge and Grantown, I recommend we approve the application."
Eleanor Mackintosh, CNPA Planning Committee Convener said: "I congratulate the applicant on a thorough and well-presented application. This is a major development for the area and this will be the first malt whisky distillery to be approved by the Cairngorms National Park Authority since it was established in 2003.
"The food and drink sector and the tourism industry are both extremely important to the National Park economy – often going hand in hand as is the case here. I fully support the officer's recommendation to approve the application. It is an innovative building to house a business that will provide long term economic benefits."
To read the planning papers in full please visit the CNPA website