Flood alleviation scheme gets go ahead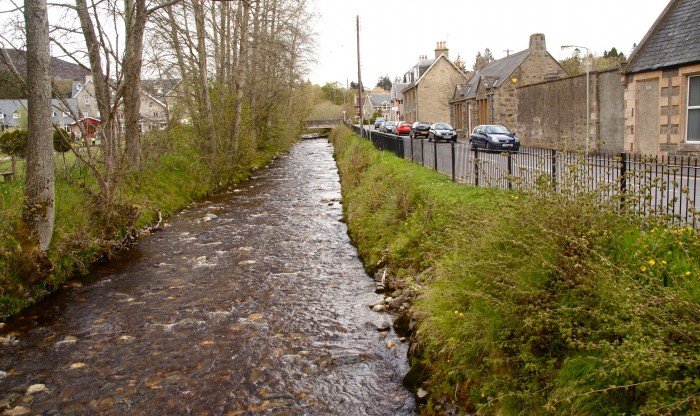 A flood alleviation project has been given planning permission today (Friday 10th June) by the Cairngorms National Park Authority and should mean the town of Kingussie is spared from future flooding events.
The scheme will see extreme water flows diverted from the Allt Mhor watercourse on the Pitmain Estate into nearby Loch Gynack, meaning excess storm water will no longer run into the Gynack Burn, causing flooding in the town.
Severe flooding of the Gynack Burn – which flows through the middle of Kingussie – has led to bridge damage, the closure of the main Highland rail line, as well as flooding at the High School and local park.
The work will involve creating a 1.2km channel, up to six metres wide in places, to link the Allt Mhor with Loch Gynack.
Pitmain Estate's application was welcomed by CNPA Planning Committee members, meeting in Ballater. The Committee's Convener Eleanor Mackintosh said: "Flooding is one of the key issues to be considered when the consultation on the next National Park Partnership Plan is launched later this month. With partners, we'll be looking to see how we can create better flood defences in vulnerable areas.
"This application is a positive step towards reducing the flood risk to Kingussie and perhaps something that could be looked at for other places in the National Park where flooding is an issue."
To read the CNPA Planning Committee papers in full please click here.