Go ahead for green scheme at Balmoral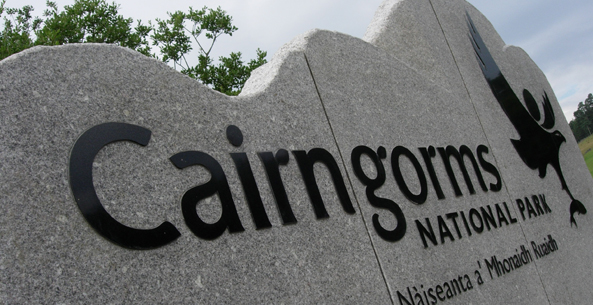 Balmoral Estate is set to up its green credentials with the approval today (Friday 29 June) for a hydro electric scheme on the River Muick. The planning application for a 2MW run of river hydroelectric scheme and associated infrastructure near Birkhall, Ballater was given the go ahead by members at the Cairngorms National Park Authority (CNPA) Planning Committee.
Speaking at the meeting Planning Officer Emma Wilson outlined the various issues in relation to impacts on the landscape and ecology but proposed an approval for the project with various conditions attached to the consent to ensure a high quality scheme and to guarantee effective mitigation measures.
The site for the hydro scheme lies 7km south-west of Ballater on the west bank of the River Muick. The planning application sought permission for an intake structure, buried pipeline, a powerhouse and access tracks.
Planning Committee Convener Eleanor Mackintosh commented: "The Cairngorms National Park Authority is very supportive of renewable energy projects of a scale and character that is compatible with the National Park, particularly biomass and hydro projects."
To read the Planning Committee papers in full please go to the CNPA website