High Fire Risk – Do not light fires!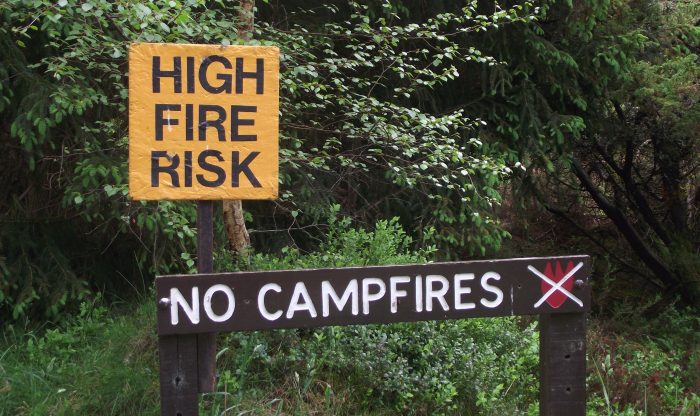 Tinderbox conditions continue across the country and here in the Cairngorms National Park we must be extra vigilant in a bid to protect the Park's special qualities.
We are now several weeks into a severe dry spell of weather and while it's very enjoyable, with it comes a very high risk of wildfire.
Do not light fires anywhere in the Park during this prolonged dry spell. For cooking when camping use a reliable stove on a stable non-flammable surface. If you would like to have a BBQ use them only on sand or shingle and never on the ground near grass, trees or any other vegetation. Never leave them unattended and take your BBQ away with you.
Heed all advice at times of high risk – do not remove warning signs – they are there to protect wildlife, people and property and please dispose of cigarettes with great care. If you see a fire, dial 999 immediately.