The importance of local produce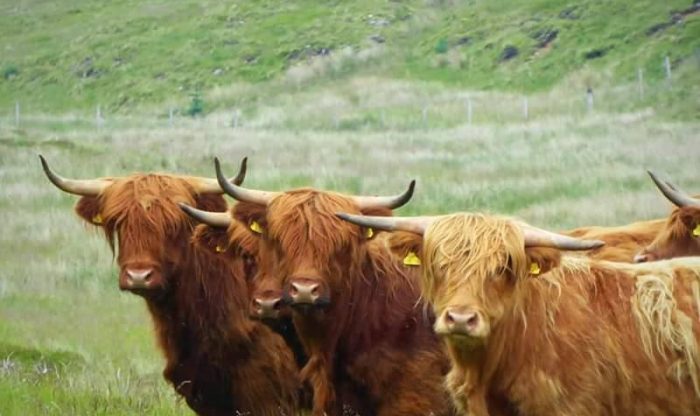 Farmers and Crofters are important partners in Cairngorms Nature and the conservation of the Cairngorms National Park; they are also vital to our local economy.  Bruce McConachie, Head of Industry Development at Quality Meat Scotland talks about the importance of local produce.
No one would have known at the beginning of 2020 the monumental changes that the world had in store for us. We've changed the way we socialise, the way we relax and the way we exercise. One thing that has changed for the better is the way we have managed to build a closer relationship with the food we eat.
Throughout the pandemic, while most of us were confined to our own homes, farmers across Scotland were practicing their own version social distancing by focusing on the yearly cycle of producing the highest quality of food possible. While the beauty spots of the Cairngorms were quiet this spring, the landscape was still buzzing with the sounds of new life, whether it was the noise of new lambs and calves, or young lapwing chicks on the farmlands of the Straths. While the care and attention that farmers devote to their livestock has been the same as it is every year, their importance in the community has become clearer.
The uncertainty and fear at the beginning of the pandemic led to a surge in retail sales, and nowhere was there a more noticeable shift in shopping habits than in the increase in sales of traditional comfort foods like beef, lamb, and pork. In times of uncertainty, the public embraced wholesome, nutritious food and looked to the farmers and growers in this country to produce it.
One of the most heartening aspects of the change in consumer habits this year has been the shift towards local butchers and, the public often embracing a shorter, more local supply chain. Research has shown that nearly two thirds of people in Scotland intend to buy more from local suppliers as the nation emerges from lockdown. Shopping local doesn't just help us find nutritious, healthy food, it helps us support skilled butchers and the local economy, as well as helping our farmers continue to maintain the rich, varied landscapes that are so important to Scotland's communities and visitors.
And as we start to recover from the effects of Covid it's worth remembering that shorter supply chains and knowing where your food comes from can significantly reduce food miles, and the carbon footprint of what we eat. It also gives us peace of mind to know where our food is coming from. If you look for The Scotch Beef, Scotch Lamb, and Specially Selected Pork logo, you can be confident that your food is coming from animals that are sourced from selected Scottish farms, and is locally produced and reared to some of the highest welfare and environmental standards in the world.
Having a deeper connection with our local supply chain helps us to value the people who produce our food and the hard work they do in caring for livestock, to produce the best quality Scotch Beef, Scotch Lamb and Specially Selected Pork for consumers across Scotland