National Survey results for Capercaillie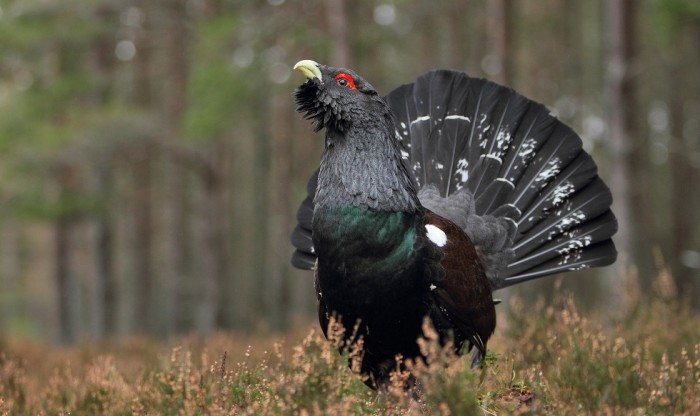 The latest national survey of Scotland's population of capercaillie, the world's largest grouse, estimates there to be only 1114 individuals – making it one of the country's most endangered birds.
Scotland's capercaillie population is assessed every six years by RSPB Scotland and Scottish Natural Heritage (SNH) with the most recent survey conducted during winter 2015/16.
Between November and March, RSPB surveyors walked nearly one thousand miles of transects looking for and recording the birds. The previous survey was carried out in winter 2009/10 and put capercaillie numbers at around 1285 individuals.
Capercaillie are found in mature pine woodlands in parts of the Highlands, Moray, Aberdeenshire and Perthshire, but Strathspey holds around 83% of the remaining population.
An innovative five year initiative, the Cairngorms Capercaillie Project, is being developed to help the bird. The scheme will work closely with communities to build support for the conservation of capercaillie, as well as aiming to create bigger, better managed and better connected forests to support long-term survival of capercaillie and other species in pine woods.
To read the story in full please click here.