New approach to fundraising adopted for National Park projects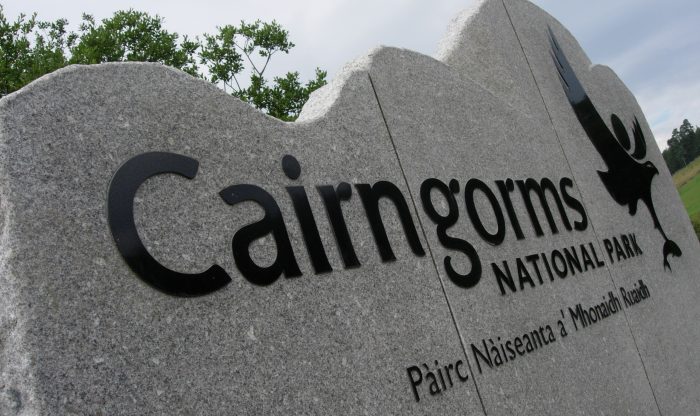 Projects that benefit communities and wildlife in the Cairngorms National Park have for many years benefited from LEADER funding, with the Cairngorms Local Action Group (LAG) deciding on how LEADER funds should be distributed.
With LEADER coming to an end in 2020, the Cairngorms LAG – with support from the Cairngorms National Park Authority (CNPA) – has been working hard to establish a new approach so that funds are still be available and can distributed effectively to worthy causes and projects in the Park.
Hence the establishment in 2016 of the Cairngorms Trust – a registered charity – who from this year onwards will fundraise for two key projects selected by the Trust's board, as part of a wider approach to seeking charitable donations and funding activities delivering public benefit in the Cairngorms. The projects, known as 'campaigns' will be promoted and donations encouraged to the Trust by a variety of means.
The Cairngorms Trust – which is led by a group of independent trustees – wants to hear from any charity, community group, social enterprise or local business that has either an infrastructure or a nature conservation project that would benefit from up to £10,000. The board of the Trust will decide on which two applications they want to adopt for the coming year as 'campaigns' and the majority of funds raised via the Cairngorms Trust in the coming year will be dedicated to those two successful initiatives.
Nancy Chambers, Cairngorms Trust Manager explained: "Our aim is to support local communities and encourage projects that protect and enhance the landscapes, wildlife and local culture in the National Park. To do this, we are taking a new approach here in the Cairngorms by starting up a charity to seek donations to fund community projects.  It's an approach that's proved successful in other National Parks such as the Lake District Foundation or Snowdonia Giving.
"To kick things off, we want to hear from any group or organisation that have a project that will benefit from funding from the Cairngorms Trust. Eligible projects under the infrastructure and access category may range from an essential community path or maybe a bridge that has been washed away and needs replaced. Or under the banner of wildlife and nature it may be a habitat restoration or creation project or a wildlife viewing and feeding station. These are just examples though and we are keen to hear what other exciting projects are out there that we could potentially support."
Interested parties need to apply to the Cairngorms Trust by the 29th April 2019 to be considered by the Trustees to be one of the two selected 'campaigns' that will be supported for the coming year. The two successful projects will be announced at the Cairngorms Nature Big Weekend (10-12th May) and thereafter fundraising will begin in earnest both locally and online.
Nancy continued: "Fundraising will be done in a variety of ways from simple donation boxes and via our Just Giving page for example. And we are also working on 'opt-in-opt-out' voluntary giving at the time of making an online purchase or booking and we are looking for corporate partners to come on board with this. Individuals who are passionate about the Cairngorms National Park could also do their own fundraising, such as sponsored events and donate funds raised to the Cairngorms Trust."
Later in the year the Cairngorms Trust will also be launching a community grants scheme to run alongside the two chosen campaigns where organisations can apply for up to £1,000 towards smaller projects.
For more information please go to www.cairngorms-leader.org where a full description of the application process can be found with guidance on the types of eligible projects. Alternatively email [email protected] or call: 01479 870543.