New homes refused in Ballater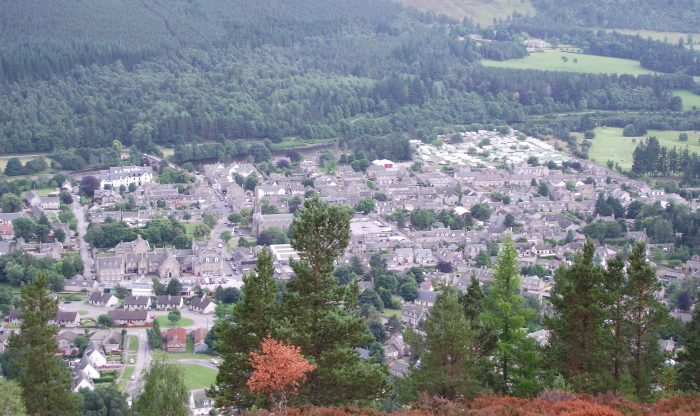 An application to convert an old school in Ballater into 26 affordable homes has been turned down by members of the Cairngorms National Park Authority's planning committee, despite a recommendation from planning officers to approve it.
The plans by Grampian Housing Association had involved the conversion of the school building on Abergeldie Road – which dates back to 1877 – into 10 homes, with new houses proposed within the school yard, along with 11 flats and the redevelopment of two other buildings to create a further two homes.
In her report to the planning committee, Planning Officer Katherine Donnachie outlined her reasons for approving the application. She said: "This site is particularly well located in terms of access to the facilities and amenities of Ballater and the proposal is an excellent use of a redundant site. To have a Listed Building of architectural and historical importance brought back into productive use is also extremely positive."
A number of objectors addressed the planning committee – whilst agreeing with the need for affordable housing and the principle of the application – they all expressed their concerns over the proposed access and the density of properties on the site.
Members attended a site visit before the planning committee meeting and after some debate on the issues agreed unanimously to refuse the application on the grounds of access, density, amenity and road safety.
Convener of the CNPA Planning Committee, Eleanor Mackintosh commented: "The planning committee were positive about many elements of the development but regrettably road safety issues meant that we were unable to approve the application. We are well aware of the need for more affordable housing in Ballater and we very much hope that a proposal for affordable housing comes forward that addresses these concerns."
You can read the planning papers here.