Next steps for Cairngorms LDP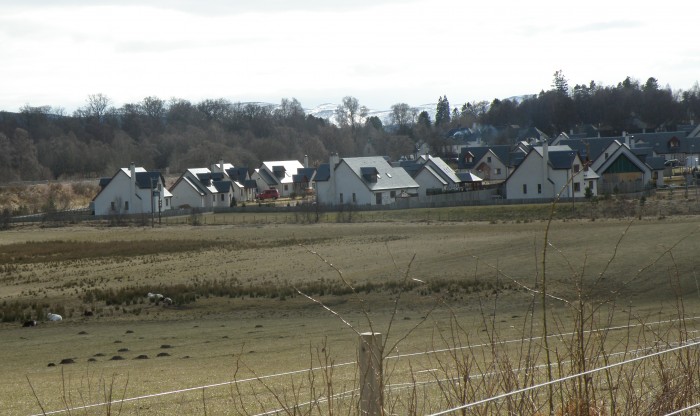 The process of creating a new Local Development Plan (LDP) for the Cairngorms National Park took another step forward today, with a number of changes agreed, following the Main Issues Report (MIR) consultation that took place recently.
The Cairngorms National Park Authority (CNPA) is required to publish a LDP for the Park which must be reviewed every five years. Between November 2017 and March this year the MIR – which outlined the CNPA's views on the key issues – was published with a great deal of people taking the time to respond to the consultation, providing a range of useful comments.
At today's (Friday 29 June) CNPA Planning Committee meeting in Nethy Bridge, Planning Manager David Berry gave members a summary of the responses received during the consultation, outlined the proposed changes and explained the next steps in the process.
Addressing the committee, he said: "For the most part, the preferred options outlined in the MIR should be used as the basis for the Proposed Local Development Plan which we aim to publish for consultation in November.
"However, there are some changes recommended in response to consultation comments, including a limited number of new site allocations that are considered appropriate to include in the next LDP, subject to a short consultation on these during August.
"Furthermore, with regards to settlements, there are some changes required with new information available to better inform us. We propose to extend the boundary – although not the capacity – of the H1 site in Ballater to take account of new flooding information and changes are suggested in Dalwhinnie and Braemar, also as a result of new information from the Scottish Environment Protection Agency. And in Carr-Bridge we propose to reduce the capacity of the Carr Road site to 36 dwellings."
Eleanor Mackintosh, Convener of the CNPA Planning Committee commented: "I would like to thank the team for their hard work in going through each and every submission in detail and taking this report back to the Planning Committee. The debate in the room today has been really good with regards to site allocations, housing needs and how we ensure protection for the Park's special qualities. I look forward to the next stage in the process when we will be  presented with the Proposed LDP, which will go out to consultation towards the end of 2018."
To read the report and supporting documents in full please visit the CNPA website