Outdoor access awards for CNPA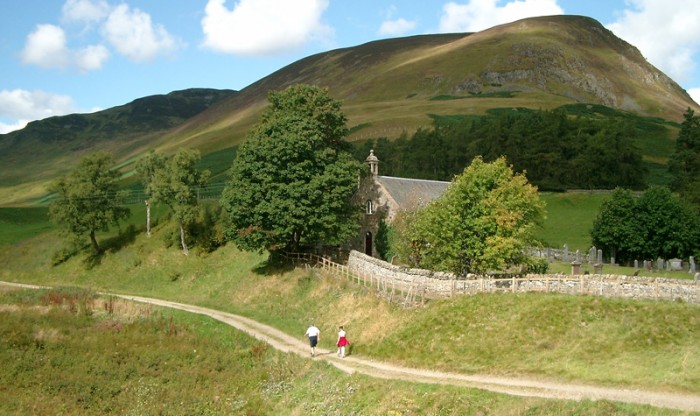 From four legs and for two wheels, the Cairngorms National Park Authority (CNPA) has picked up a couple of awards recently for its work in promoting outdoor access and healthy lifestyles.
The CNPA has received the British Horse Society (BHS) Access Award 2014 for its outstanding contribution to developing access opportunities for horse riders and it has also been recognised as a Cycle Friendly Employer for helping to make it easier for staff to commute to work on bikes.
David Tidmarsh from BHS Scotland said the CNPA were a very worthy recipient of the BHS Access Award having worked for over a decade to protect the right to responsible access for horse riders in the Park.
He said: "The award is given by the BHS to individuals and organisations for their outstanding contribution to improving horse riding access and developing opportunities for off-road safe riding. The BHS applauds the Park Authority and its access officers for their multi-user access approach that encourages responsible and sustainable access in the Cairngorms for walkers, cyclists and horse riders. The CNPA is also being recognised through this Award for its work to promote tourism, the local economy and better health through improved access to the outdoors for all."
For its efforts to ensure that cycling to work is an option for as many staff as possible – helping to promote healthy lifestyles as well as it being good for the environment – the CNPA has also been given the accolade of being a Cycle Friendly Employer. This is an award given by Cycling Scotland to organisations that have introduced measures such as having a secure bike shed, being part of bike to work scheme and offering bike maintenance courses.
David Clyne, the CNPA's Recreation & Access Manager said: "We are delighted to receive both awards. They demonstrate our ongoing commitment to ensuring that the Cairngorms National Park is an unrivalled destination in terms of the amount of opportunities there are for people to enjoy the outdoors.
"Our new emerging outdoor access strategy, Active Cairngorms, will build on all the good work that has been achieved so far with a view to promoting opportunities for everyone to get out and get active whether it's walking the dog, biking to school or something a bit more adventurous!"