Park Talk – Moorlands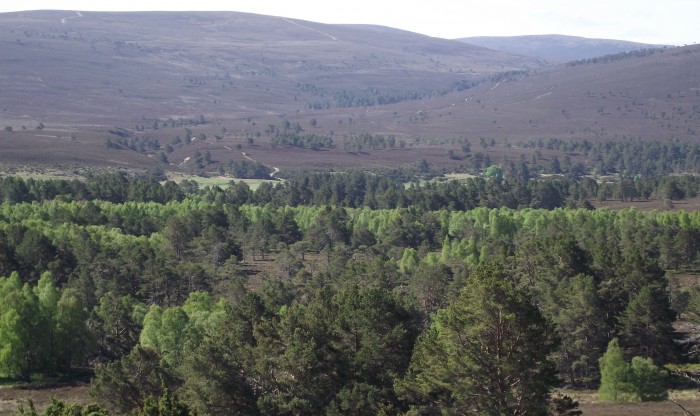 By Peter Argyle, CNPA Convener
Grouse moor management is an enormous subject and one fraught with significant challenges. It is a subject that generates much scientific and ecological debate as well as considerable emotion. It is a subject that has been brought under the spotlight in recent years and that spotlight is unlikely to be withdrawn.
Across much of Europe, driven shooting has been outlawed and few can be unaware of the increasing demands for a similar ban in this country. A petition on this has already gathered around 100,000 signatures. 
There is growing political interest in the issues as well. Raptor persecution has been raised in the Parliament and of course the Land Reform agenda is at the forefront of political thinking.
Grouse are hugely important to the economy of the Park, particularly in the eastern Cairngorms. It is important to consider that some 40% of the Park is moorland. How this vast area is managed is a significant issue that needs to be discussed carefully and dispassionately.
It is also the case that incidents of raptor persecution have damaged the reputation and standing of the whole sector. The unexplained disappearance of golden eagles in the hills to the north of the Park and the reports of goshawks and other species being shot or trapped have serious political as well as ecological impacts.
There is much good work being done on heather moorlands within the Park, be it on peatland restoration, the spread of upland scrub species and more effective control of deer numbers. Sadly this excellent work, undertaken by people who are fully committed to increasing the biodiversity of flora and fauna, who are fully committed to their hills, is undermined by the actions of the tiny minority who see illegal activities as an appropriate way to maximise grouse numbers.
Such incidents can never be 'appropriate'. Bad practice is simply that; bad.
In a world where the power of social media can hardly be underestimated, a photograph of a truck filled with mountain hares or the remains of a raptor can spread around the world in minutes. Almost overnight these incidents can undo much of the good work that is being done to balance competing demands over grouse management.
The CNPA is working positively with estates on all of these issues, through the East Cairngorms Moorland Partnership and through direct discussion, to find ways of increasing the biodiversity of moorlands and balancing this with the continuation of grouse shooting.
Moorlands are hugely important in environmental terms; their management is therefore of legitimate interest to us all. Grouse underpin a significant proportion of the rural economy in areas where there are few jobs. I nail my colours firmly to the mast when I say that I support the continuation of grouse shooting but this support is not unconditional.
We need to have a full and frank dialogue over all of the issues so that both public and private interests can be met. Properly managed, grouse moors can deliver massive environmental and public benefits, be it around climate change, biodiversity, habitat creation or in flood management.
There is a lot of good work underway and there is, I believe, a growing recognition of the challenges and of potential solutions. All of this is put under threat, cumulatively, by incidents of illegal activity or bad practice.
We all must work together to deliver the progress that is essential for the future of our moorlands and the Park.