Park Talk: Be a Board Member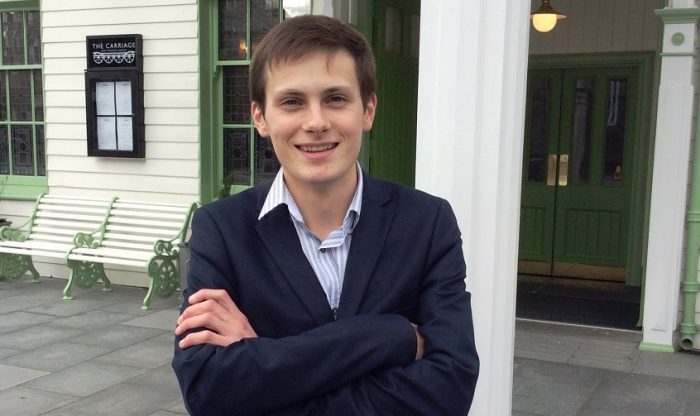 By CNPA Convener, Xander McDade
This past month saw the CNPA open our new office extension in Grantown-on-Spey. Members of the Board, staff and community, joined my four predecessors and me for the official opening. The occasion also recognised the fact that the National Park has now been fully operational for 15 years, and the completion of the extension marks another milestone in the progression of the Park from a fledgling organisation to where it is now. I would express my thanks to all the past and current Board members, staff and most importantly the communities of the Cairngorms for their support and hard work over the last 15 years and I'm sure we will achieve so much more together in the next 15!
The National Park has achieved huge amounts for its communities over the last 15 years, not just through its work improving our natural environment by working with those who manage the land, but also through the significant sums of external money it has managed to lever in for community projects and initiatives across all of the Cairngorms. The work we do with our communities and through our partnerships is one of the things I'm most proud of about the Cairngorms. Listening to the needs of our communities is vital if the National Park is to be able to achieve its four founding aims, and we do this in many ways including through community engagement evenings, the Association of Cairngorms Communities, and through Board & staff membership of many groups throughout the Park.
One of the ways we hear about the issues in our communities is through our five directly elected Board members. They have been directly elected by the residents of the Park to serve on the National Park Board for a period of four years and have the same rights and responsibilities as any other member.
The Board is tasked with: overseeing good governance of the Authority; and setting the strategic direction of the Park, including the National Park Partnership Plan. However, it is not all sitting in community halls deciding on strategies. Board members have a diverse involvement, from deciding on planning applications; being members of local groups; representing the Board at conferences such as EUROPARC; and agreeing policy. There will also be lots of opportunities to get out in the Park and hear about the excellent initiatives and good practice going on around the Park and going forward I intend to ensure the Board gets out more in our communities.
In March 2019, elections will be held to elect the five directly elected Board members. If you are interested in finding out more about becoming a board member there is more information here or please contact David Cameron at the CNPA on 01479 873535. We are keen to see as many people as possible coming forward.