Park Talk – by Anne Rae MacDonald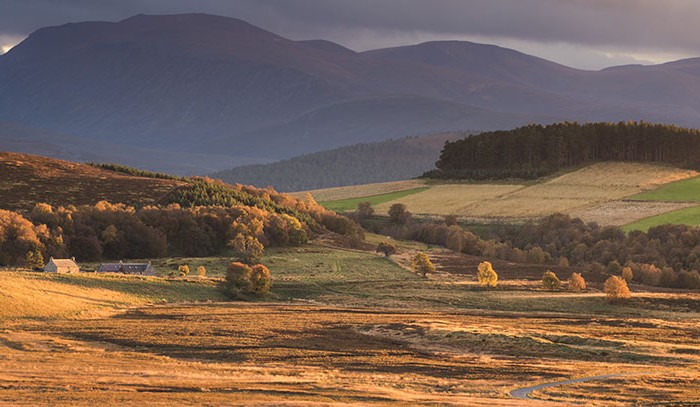 The work of the Cairngorms National Park Authority is far reaching but it essentially covers three strands – nature conservation, rural development and visitor experience. At the end of last year, we also agreed that in 2020 (and beyond) that the climate emergency would be at the forefront of all our activities.
Readers will remember we held the 'Net Zero with Nature' conference back in March to address the climate crisis and what needs to happen in the Cairngorms National Park to tackle the issues – particularly looking at nature based solutions. This conference took place just before we were all impacted by Covid-19 and the nation went into lockdown.
Ironically, this tragic, global pandemic resulted in fewer journeys by car or plane and saw many organisations/businesses forced to turn to home working of staff and a use of I.T across the board in a way never seen before.  It resulted in more people walking and cycling not just to escape the four walls of their home but in some cases, also in lieu of their previous commute by car. For many of us, it has heightened our appreciation of the outdoors yet further, in particular, the many invaluable assets that embody the Cairngorms Park area.
As panic buyers left supermarket shelves empty – people started to buy more local, seasonal produce as well as growing their own. Buying local not only supports the Park's economy and the many family businesses and services on which it relies, but also gives satisfaction of knowing where our food is coming from and means fewer food miles, which is obviously good news for the climate.
In the National Park we have some fantastic farmers, crofters and estates who grow and rear amazing primary products. And we have a great array of producers who are inspired by the wealth of high-quality products available to them on their doorstep, using them in the best possible way, whether they be butchers, bakers, cheesemakers, chefs etc.  There is no doubt that seeking opportunities to further collaborative and co-operative working both by businesses and in our communities will be key in the months and years to come.
Like me, I am sure many readers are missing doing the rounds of this summer's agricultural shows, like the Grantown Show, which is supported by the CNPA and where the Pride of the Park awards are a feature. These events offer us a great opportunity to see the farmers and crofters show off their excellent livestock. It is also a great chance to meet some of those local producers and both try and buy some of their delicious products.
Looking forward, it is to be hoped that we do not lose any "gains" that have come out of this awful pandemic event whether that be in nurturing our environment, looking after our personal health, or supporting our local businesses.  In that respect, buying local isn't just about the food and drink sector of course, the National Park has some wonderful craftspeople and artists, independent book shops, and so on. So why not see if you can get what you need locally – spend that money in your own community. You'll not only be doing your part for the economy – but you might also be helping to tackle climate change at the same time.