Park Talk: Focus on Farming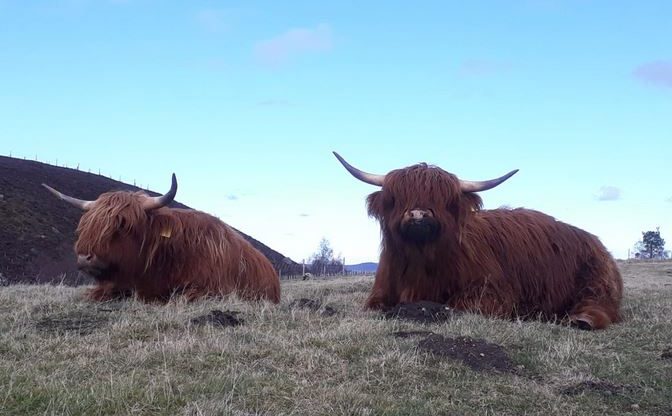 By CNPA Convener Xander McDade
The summer is finally well and truly upon us which means that the annual calendar of shows and Highland Games are taking place across Scotland. The main event for the agricultural community in the Cairngorms National Park has to be the Grantown Show, and I am delighted that the CNPA supports this event as a sponsor.
We are proud of the agricultural heritage we have here, many farming communities in the Cairngorms have a long established reputation as some of the best livestock producing areas in Britain. A healthy farming industry is crucial to the Cairngorms National Park, not just for the economy but for our landscapes and wildlife too. The National Park, is a mixture of world renowned habitats, from Caledonian pinewoods to exposed mountain tops. Farming in this area has managed to work with, and for, the natural world around it while still producing the finest quality livestock to the highest of welfare standards.
Farming and crofting businesses work better when they support and enhance the natural environment around them. We seek to recognise and celebrate this in our annual Cairngorms Nature Farm Award, past winners include Lynbreck Croft and Ruthven Farm. Both examples of how nature friendly farming methods can benefit nature conservation in the National Park – economic success and environmental success go hand-in-hand.
It is vital that the good work practiced by our farmers and crofters continues and the National Park Authority is doing everything it can to make sure it does. We offer advice, support on many issues including management, best practice, guidelines and regulations.
Much of the environmental work that takes place in the National Park is funded by public grants which not only ensures that our landscapes and species benefit but also injects vital income into farming businesses. We can provide help with finding and applying for funding sources, such as the newly established Woodland Challenge Fund.
We're proud to work with partners and the farming community on projects such as the Speyside Fields for Wildlife and the Strathspey Wetland and Waders initiative. These local projects are making a huge difference to our farmed landscapes, the first has enabled farmers to grow crops that benefit pollinators and birds, the second has managed to reverse the downward trend and increase the number of breeding pairs of wading birds.
Aside from these two initiatives, farmers in the Cairngorms make an immeasurable contribution to the environment on, and around their farms and crofts. Their permanent grasslands sequester carbon, their riparian habitats safeguard our superb freshwater habitat, and their diverse species-rich grasslands are a vital refuge for some of the rarest invertebrate species in the UK. All while being able to produce some of the highest welfare, highest quality food in the world.
If you are heading to the Grantown Show today (Thursday 8th August) I urge you to visit the CNPA stand where you can find out more about how farmers and crofters in the National Park are benefitting our natural heritage. If you would like to find out more please contact [email protected]