Park Talk – Green for Recovery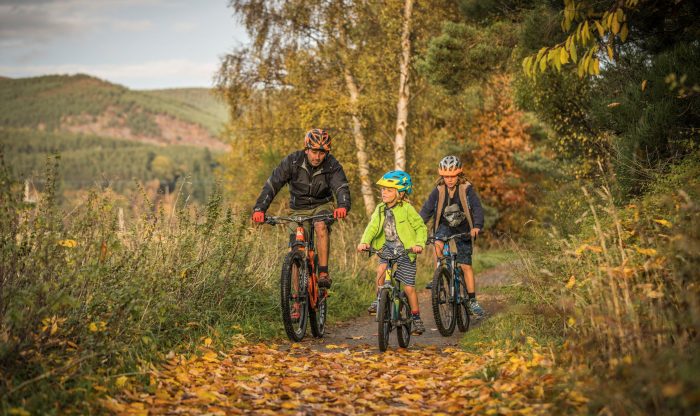 By CEO Convener, Xander McDade
Many readers will have heard us talk about a 'green' recovery – but what is that? And how is the Park Authority delivering? Earlier in the year, the Scottish Government announced that the recovery from Covid-19 needed to deliver a fairer, greener, more equal society.
With that in mind, a plan for a green recovery in the Cairngorms National Park was agreed by the CNPA board in June.
As part of the Green Recovery Plan we set up a fund with The Cairngorms Trust to help kick start the process. To date we have distributed £130,000 via the Green Recovery Fund to support a variety of projects across the Park that offer green solutions, encourage economic growth and well-being in communities as well as supporting employment opportunities and the aims of the Park. Funds have been awarded to help build car parks, paths and outdoor 'rooms', organise litter picks, tree planting, support for creative enterprises and various other initiatives.
The recovery from Covid-19 is going to take a lot more time (and money) and different businesses and communities will be affected in different ways. Sadly, some businesses in the Park will not survive. However, the CNPA is committed – working with partners – to this green recovery, whatever it takes.
Our focus at the start of 2020 was on the climate emergency and the biodiversity crisis – that has not changed. We have a unique opportunity here to ensure that as we play our part in helping to rebuild the economy post Covid-19, we tackle these two other big issues at the same time.
Since the Board agreed the Green Recovery Plan, there has been significant work undertaken – not just via the Green Recovery Fund. We've be a key player in visitor marketing, encouraging people to visit at times when it has been permitted and to entice people in the future when restrictions are eased. We're supporting Growbiz with the Smart Villages project to enhance digital connectivity – working from home and keeping in touch with family has never before required such good connections! There has been enhanced support for the likes of Voluntary Action Badenoch & Strathspey and the Marr Area Partnership and we're delivering a new approach to community engagement. We set up a team of seasonal Park Rangers and work is underway to ensure that the good habits made during lockdown – like being active daily – continue with better active travel options.
We are striving for resilience, sustainability and diversification to future-proof the Cairngorms National Park's economy and this will be a driving force in our next National Park Partnership Plan 2022-2027 which we will start to develop in 2021. We are hoping that our bid to the National Lottery Heritage Fund's Heritage Horizons programme will be successful as this award would significantly boost our efforts and achieve the long-term goal of people and nature thriving together.
There is no doubt that these are difficult times for businesses and communities across the Park but the CNPA and its partners are working hard to provide support where we can best add value.