Park Talk: Planning that works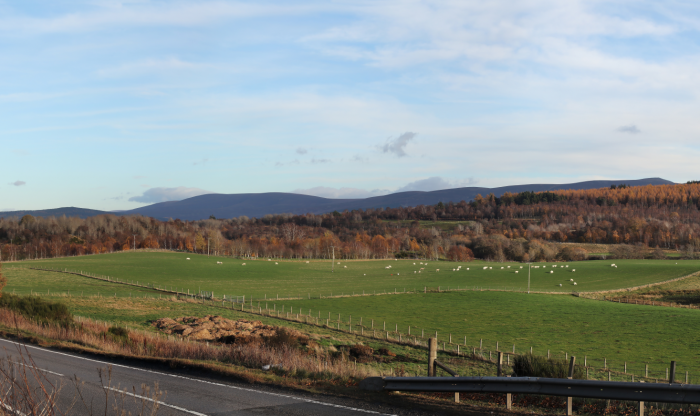 By CNPA Convener, Xander McDade
As a planning authority, it's not very often we see a planning application for a major development before us that does not attract a single objection from statutory bodies, consultees or members of the public, especially in a greenfield location.
However, that is just the case with the new distillery that the CNPA planning committee approved at its most recent meeting. We have given the go ahead for a new distillery, visitor centre, warehouse and associated infrastructure to be built at a site just off the A95 on the outskirts of Grantown-on-Spey.
Gordon & MacPhail are behind the project which will have a maximum production capacity of two million litres of spirit – or 100,000 cases of whisky – per year, creating new jobs and providing the area with a new visitor attraction.
Among the reasons that we could approve such an application despite its rural location is that Scottish Planning Policy and our own National Park Partnership Plan and Local Development Plan all support sustainable development that helps to expand and vitalise the local economy while preserving important environmental and cultural assets.
Furthermore, the level of detail and comprehensive information provided by the applicant meant that we could bring the application to a conclusion in a timely manner. It really is a lesson for anyone thinking about a project that requires planning permission – it pays to 'get it right first time'. Provide all the necessary information when applying for planning permission and delays to projects can hopefully be avoided.
This new distillery will be the first malt whisky distillery to be built since the Cairngorms National Park came into being – which I think is a pretty big deal! It's set to be an innovative building to house a business that will provide long term economic benefits to the local area and boosting the food and drink industry. Speyside is a name that resonates with whisky lovers the world over so I am sure it will be a popular stopping off point on the Malt Whisky Trail when it opens for business.
In addition, with the Rails to Grantown project – extending the Strathspey Steam Railway from Broomhill to Grantown – and plans afoot for a new footpath linking Dulnain with the town, there is certainly a lot going on along this stretch of the A95. And not forgetting the landscape improvements a little further west with the removal of the pylon towers.
The Cairngorms National Park Authority is playing a central role in helping bring all these projects to fruition whether it's our planners, landscaper advisors or outdoor access officers. We can ensure that linkages are made – that all the different parties get around the table. Working in partnership helps to maximise the long-term positive impacts that these projects will have.