Park Talk: What is Rural Development?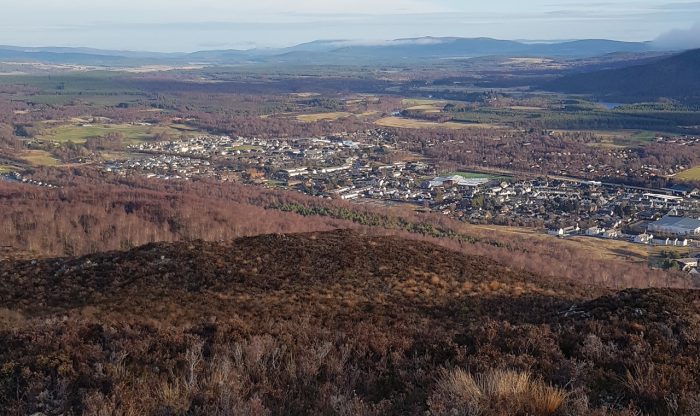 By CEO Convener, Xander McDade
The Cairngorms National Park Authority plays a very important role in helping to deliver rural development in the Park. But what does rural development actually mean? It's defined as 'the process of improving the quality of life and economic well-being of people living in rural areas'.
The CNPA's Planning & Development Management function is obviously going to be a key delivery mechanism for rural development. The Cairngorms National Park Local Development Plan (LDP) guides the right development to the right place and we work with partners to deliver effective, efficient and sustainable services. Within the LDP, land is identified for homes or business premises and these things go hand in hand – businesses need a workforce and the workforce needs somewhere to live!  In the past three years we have approved planning applications for around 180 affordable units, with a further 42 currently in the planning process.  In addition to these we approved 29 starter homes aimed at first time buyers.  There are also clear policies in the LDP that allow for development that supports the local economy. Think back to last month's column about planning permission for a new distillery on the outskirts of Grantown-on-Spey – that's a perfect example of us supporting rural development through the development management function.
But rural development is not delivered solely through the planning system. It can be delivered through grant schemes for community projects, outreach education, co-ordinating investment in infrastructure, active travel solutions – in fact a whole range of activities that, working with partners, is helping to 'improve the quality of life and economic well-being of people living in rural areas'.
Along with the Local Development Plan, the Cairngorms National Park Economic Action Plan – which aims to ensure that the Park has a sustainable economy that supports thriving businesses and communities – will also guide our rural development work. Tourism is of course a key economic driver and with interim visitor survey results showing visitors are extremely positive about their experience in the National Park, it looks like we are heading in the right direction, although we should never be complacent. And as such CNPA policies are supportive of investment in a diversified economy – so not always relying on the traditional forms of economic activity.
Quality of life and economic wellbeing is also certainly being delivered through community empowerment – communities who are taking the lead in developing their own assets and improving facilities and services. Again, an area of work we are 100 per cent behind. For example: working with and supporting locally based organisations such as Voluntary Action Badenoch & Strathspey; supporting groups to improve communication and engagement with their communities in order to enhance local democracy and participation and continuing to support communities to review and update their Community Action Plans at least every five years.
There are many more examples of the CNPA's work – and its work with partners – that supports Rural Development in the Cairngorms National Park. You can find out more on our website or take a look at our newly published 2018/19 Annual Report.