Park Talk: Walk for the good of your health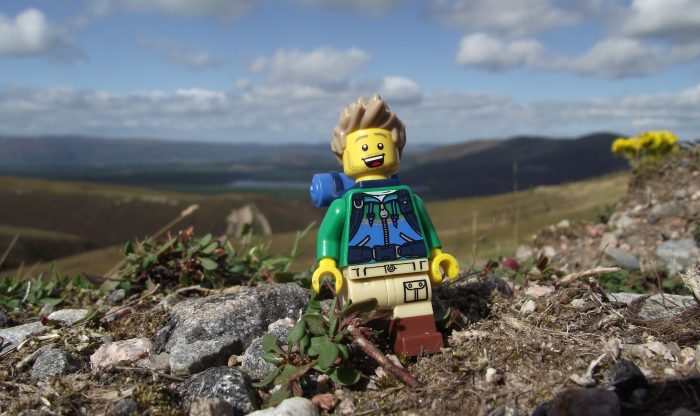 By Dr Gaener Rodger, CNPA Board Member

We should have been celebrating Wee Walks Week in the Cairngorms National Park later this month (21st-27th September) but like most things it's going virtual – so look out for lots of online wee walks inspiration coming your way. We promise Wee Walks Week will be back properly in 2021.
Wee Walks Week began in 2016 and is aimed at encouraging as many people as possible to get out there and enjoy a walk with family, friends, colleagues, to try a Ranger-led event or try one of the Park's many health walks. It's a good opportunity for us to promote the wide range of low level paths we have in and around our communities and we hope it offers people a chance to take the time to enhance their own health and well-being.
Studies show that walking is an effective form of exercise – just 30 minutes a day is enough to make a significant difference to your health. It reduces the risk of coronary heart disease, stroke, cancer, and type two diabetes as well as keeping the musculoskeletal system healthy. Moreover, it promotes good mental health and wellbeing and can help tackle issues around social isolation.
During lockdown people really valued being active daily – that walk or bike ride became ever more important at the height of the pandemic. People who had never really been regular walkers or cyclists were now out religiously every day. That 'once a day' activity allowed us to escape the confines of our homes and hopefully provided many of us with some breathing space away from the worry of family finances, our health and the stress of trying to juggle working from home and home schooling.
I sincerely hope that this routine of being active daily continues for people as we transition through the different phases of lockdown and life moves to a 'new normal'. The Cairngorms National Park has 666 miles of core paths and it's twice the size of the Lake District National Park so there is plenty of space for us all to continue with the good habits that we started during lockdown, while observing the rules around social distancing. And if you feel a little bored of a path in your own community, why not visit somewhere else using the community paths leaflets available on the for some inspiration. Please do however remember to follow the Scottish Outdoor Access Code and enjoy your recreation safely while respecting local land management practices.
Something I did during lockdown to make my daily walks a little more interesting was downloading an app 'PictureThis' which lets you identify wild flowers. As a novice beekeeper I am always interested in the plants that my bees might be visiting. Incorporating nature or local history into your daily outdoor exercise enhances the experience so much more.
During all of this, the climate emergency has not gone away and if anything, the changes we've made to support our health and wellbeing are making a significant contribution to tackling this other global issue. Using the bike or walking instead of taking the car – sometimes referred to as 'active travel' – will help us towards our goal of a net zero National Park.
So please continue to make these positive changes whilst following Scottish Government guidance to ensure we all stay safe. Remember FACTS – Face coverings, Avoid crowded places, Clean your hands regularly, Two meter distancing, Self-isolate and book a test if you have symptoms. Importantly, remember to be kind – we're all in this together.