Park Talk: youth have much to offer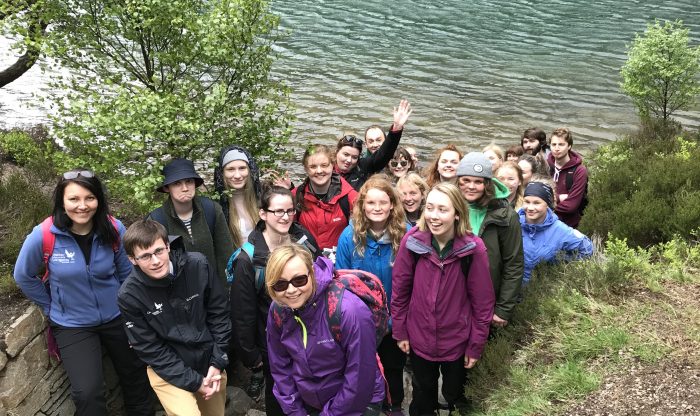 By Carolyn Caddick, CNPA Board Deputy Convener
It's been six months since the start of lockdown and I think we can safely say it's been a challenge for us all – from the youngest to the oldest. We have all been confronted with difficulties at some point as we have moved through the various Covid-19 lockdown phases.
At the start of the lock down, only being allowed out once a day to exercise, not being able to go to school, socialising with friends and family severely restricted, concerns about work and money, as well as worrying about health – it's been hard for us all.  However, I think it has been particularly tough for our young people – they have experienced some of the biggest challenges due to the economic downturn, resulting in a lack of immediate job prospects.
For many, remote learning – whether school, college or university – was never going to make up for actually being with teachers, friends and fellow students. Many have missed out on those rites of passage that were important to us like graduation ceremonies, parties, summer jobs, traveling – and now Freshers Week for those just starting higher education. Clubs, hobbies, team sports and activities that are so important to physical and mental health were paused, with some yet to return.
As a youngster, growing up in Aviemore, I remember how important it was for me to meet up with my friends, to learn new skills, play sport, earn money in a summer job and generally socialise. Those experiences helped shape the person I am today so I do not underestimate how damaging these restrictions are for everyone, but especially for our young people.
I know it's a bit corny to say that "the young are our future", but they are! I meet so many young people through my work and I never fail to be energized by their curiosity, enthusiasm and zest for life. In particular I believe young people are often more aware – and have been central to tackling that other global crisis that is upon us, the climate emergency. The CNPA as an organisation will continue to listen to and be informed by young people, to ensure that we are playing our part in making a difference to our changing climate.
The CNPA is committed to ensuring that young people have a positive future here in the Park, from somewhere to live through a range of planning policies that support the delivery of affordable housing, to training and employment opportunities.
We continue to support many training projects that have helped young people gain access to qualifications to help boost their employability and we directly employ apprentices and interns providing training and important work experience – and the organisation has gains so much as a result.
I was hugely supportive of the CNPA Youth Action Initiative that was set up last year to be an empowering and inspiring platform for young people to engage with the natural and cultural heritage of our local rural communities. It is hoped that this platform will continue to prove useful as we navigate our way out of this global pandemic in a way that is kind to the environment and beneficial to our youth. The Park is committed to a social and economic recovery from Covid-19 that is green, sustainable and inclusive. Our young people have a key role to play in this recovery; we must listen to them and build future resilience.