Planning permission for Highland Games Centre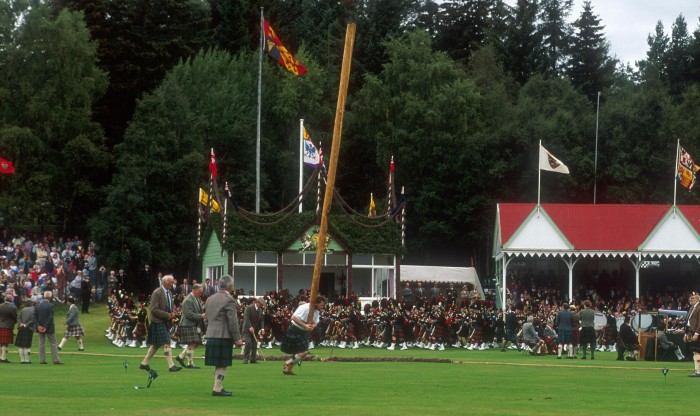 Planning permission has been granted today (Friday 30 June) for a new Highland Games Centre in the village of Braemar, which will provide year round visitor facilities and tell the story of the Highland Games.
The Braemar Gathering, which is attended by members of the Royal Family every year while they holiday at nearby Balmoral, is probably the most famous of all Highland Games. This new visitor centre will be located in the Princess Royal & Duke of Fife Memorial Park, home to the Gathering in its current format since 1832.
The Braemar Royal Highland Charity are behind the proposals for the new Highland Games Centre building which will include a gallery, exhibition hall, café, gift shop and office as well as general service areas.
Meeting in Aviemore this morning, members of the Cairngorms National Park Authority Planning Committee fully supported the proposals, welcoming the likely economic boost that such a project would bring to the area as well as raising awareness of the cultural heritage that surrounds the Highland Games.
Planning Committee Convener Eleanor Mackintosh said: "I fully support this development in Braemar which will add to the array of visitor attractions in Deeside and which promotes the rich cultural heritage of the Cairngorms National Park. I welcome the care that has gone into the design of the building, with it being very sympathetic to the traditional architectural styles found in and around Braemar and I look forward to visiting the Centre on completion."
David Geddes, President of the Braemar Royal Highland Charity commented: "Following years of planning, the ambitions of the Braemar Royal Highland Charity are coming to fruition with our visitor centre – telling the story of the Braemar Highland Games and the wider games circuit – widely welcomed by the planning committee. I feel this will be a major boost to tourism in Deeside and the National Park and will help the future of the sport and Highland traditions."
To read the planning paper in full please visit the CNPA website.