Surveying the Speyside Way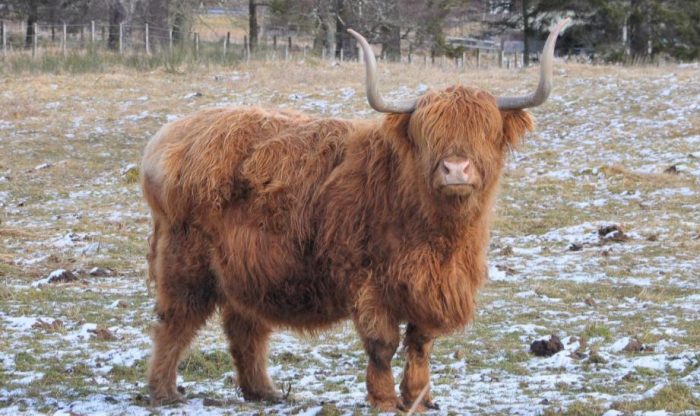 Last month Tom Cole was employed by the Cairngorms National Park Authority as a Community Ranger. As well as all the usual induction training, Tom has been out surveying the Speyside Way, one of Scotland's Long Distance Paths. The 65 mile Speyside Way runs from Newtonmore to Buckie on the Moray coast. The route is now open for use, but not finished.
The Cairngorms National Park Authority's most recent advice on accessing the countryside and staying safe with Covid-19/Coronavirus can be found here. (Anything other than local travel is not advised at present.) 
Hello and welcome to my first blog as the new Community Ranger for the Cairngorms National Park Authority (CNPA). I'm delighted to have started my new role but it has been an odd time to start a new job, as with Covid-19/Coronavirus escalating, access to the outdoors for work and leisure is limited and current Scottish government advice is to stay at home, apart from essential travel. However, exercise and connecting with nature are crucial for our physical and mental health, so current government advice is "to take exercise once a day – but alone or with your own household, not in groups".  
Much of first few weeks with the Cairngorms National Park Authority (CNPA) have been spent surveying the Speyside Way within the Cairngorms National Park. The Speyside Way first opened in 1981 and ran from Ballindalloch to the sea at Spey Bay. It was gradually extended over the years and now runs from Newtonmore to Buckie. While some people will do the whole route in one go, camping or staying in accommodation along the route, it is possible to break the Speyside Way down into shorter sections and return using the same route or by using public transport.  
For more information on the practicalities such as public transport of the route please click on the following link.  
Why I think it is a great route! 
I have walked a few long distance trails myself both here in Scotland and abroad, and I have to say the scenery and wildlife here is up there with some of the best. The sections I surveyed along Speyside Way I traversed by both foot and bike. While some newer sections of the Way are eminently suitable for bikes and are all ability accessible, some of the rougher sections such as the Cromdale to Ballindalloch section are only really doable by foot unless you like to hike and bike… 
But that's not always a bad thing to quote Edward Abby, in Desert Solitaire, "May your trails be crooked, winding, lonesome, dangerous, leading to the most amazing view. May your mountains rise into and above the clouds." 
The route sections I have traversed I found to be most diverse and interesting. I have walked along through magical Scots Pine forest, past enormous wood ant nests, through old twisted birch forest, discovered a dilapidated antique railway carriage, perched seemingly incongruously in an upland sheep field far from any existing railway line. 
Every turn in the path has brought something new such as a crossbill singing high on a larch tree or unexpected glimpse of a roe deer startled as she then melted into the dark depths of the forest.
From heavy snow, to sleet, high winds and bright sunshine- all in one day. For me, this changeable weather is often refreshing and exhilarating! It just pays to pack plenty of layers of clothing and waterproofs!  
My job surveying the route in the last few weeks has been checking the infrastructure and the condition of the footpath to see if the path is up to standard and fit for purpose.
As you can probably imagine there is a multitude of features along such a path. These include, signs, posts, and way-markers, cross drains, footbridges, walkways, culverts and many more. All of these items needed to be graded, and recommendations made for future repairs or replacements by contractors or our hardworking volunteers. See here for future volunteering opportunities within the Park when normality returns after COVID-19/coronavirus.
Whilst out inspecting the condition of a bridge on the Way, I was lucky enough to spot some otter prints underneath. Otter paws have five webbed toes on each foot, but this might not be obvious in tracks. They also have a long tail so look out for drag marks. The prints I found under the bridge looked at first glance to only have only four claws- which is typical as their thumbprint is often not particularly visible. 
Mink tracks might be easily confused with otter tracks along a waterway, as their paws are also webbed, but they can be distinguished. Otter prints are larger 5-9cm long whereas mink are around 3cm long and 4cm wide.
On the same stream not far from the bridge, I found a green boulder, pictured below.  
Boulders in waterways are often used by otters as a sprainting site. The oily black spraint (poo) is deposited on top. A vibrant green mossy boulder is often an excellent clue to a sprainting site, as repeated sprainting over the seasons make it a good place for moss grow, unless burned off completely by the repeated tramping and nitrogenous sprainting. The sprainting sites are used as message or territorial marker for other otters.
The route presents many amazing opportunities for spotting wildlife. Some of the other wildlife spotted included voles, dippers, buzzards and treecreepers, frogs and frogspawn, so keep your eyes open and a pair of binoculars handy, but remember to keep your eyes to the ground and you might be lucky enough to spot a twisted cone eaten by a red squirrel or crossbill.
Cat in our Admin team, who was out accompanying myself and another colleague Doug for a day on the Way, spotted a stoat. The stoat was in its white winter coat with a dark tip to its tail. With little or no snow about that day, it was oblivious to how visible it was amongst the tangled undergrowth. It moved with a bounding, energetic gait endlessly foraging for prey and occasionally stopping dead still, listening and watching.    
Stoats can sometimes be confused with weasels but are much bigger and the tail is half the size of the body compared to a weasel's much smaller tail.  They are related in the Mustelidae family which also includes wolverines… so as you can imagine they are voracious predators…and despite their smallish size can take down much larger prey than themselves.
In the course of my work I have stopped to chat with many people along the Speyside Way. It's always good to get feedback from the public on the Way or the wider issues within the National Park.
Looking forward to getting out meeting people and sharing what I find over the summer, along the Speyside Way and elsewhere in the National Park, but for now the Cairngorms National Park Authority is advising people to stay local. 
Remember, Stay Home, Stay Safe, Save Lives.